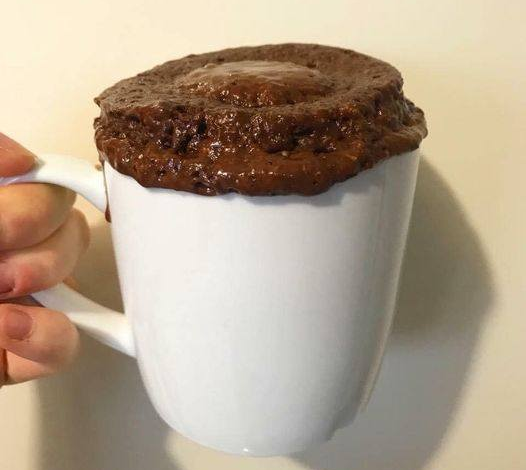 Ingredients:-
2 tablespoons self-rising flour
1 tablespoon unsweetened cocoa powder
1 tablespoon granulated sugar substitute (like Stevia or Splenda)
1 tablespoon unsweetened applesauce
2 tablespoons non-fat plain Greek yogurt
1/4 teaspoon vanilla extract
Instructions:-
In a microwave-safe mug, combine the self-rising flour, cocoa powder, and granulated sugar substitute.
Add the unsweetened applesauce, non-fat plain Greek yogurt, and vanilla extract to the mug. Stir well until the mixture is smooth and no lumps remain.
Microwave the mug on high for about 1 minute. Cooking time may vary depending on your microwave's wattage, so start with 45 seconds and adjust accordingly. The cake should rise and set but remain moist.
Let the mug cake cool for a minute or two before enjoying.
This simple recipe yields a chocolatey mug cake that is relatively low in points and suitable for those following the Weight Watchers program. Please remember that ingredient brands and formulations may affect the overall point value, so it's always a good idea to double-check the current Weight Watchers point value for your specific ingredients. Additionally, feel free to customize the recipe with your favorite low-point toppings like fresh berries or a dollop of light whipped cream…