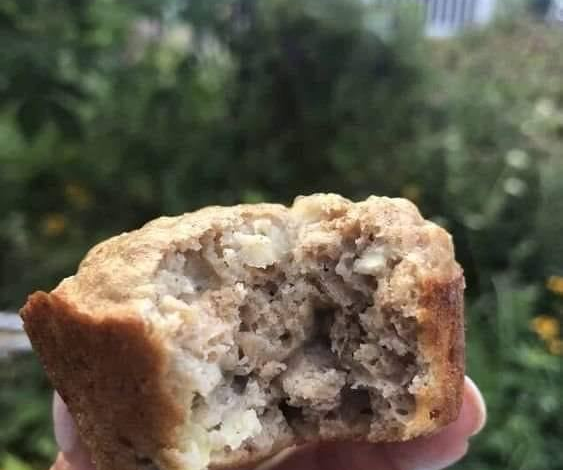 Yield
12 muffins
Time spent:
Prep time: 5 Minutes
Cook time: 15 Minutes
Total time: 20 min
Ingredients :-
Instructions :-
3 Bananas
3 Eggs
1 Cup of Kodiak Cakes Cinnamon Oats Power Cakes Flapjack and Waffle Mix (Or any flavor you like – the Dark Chocolate is Delicious also)
Take your Bananas and peel them.
Tips :-
Place your Bananas in a large bowl and smash them really good with a fork
until they are really mushy.
2Now add in your eggs to the Bananas and mix together well.
3Now add your Kodiak Cake Mix and stir everything together. Mix it well.
4Take out your regular size Muffin pan and spray the holes with some Olive Oil
Spray so the Muffins do not stick.
5Now take your Muffin mixture and pour the batter into each Muffin hole – fill
each hole about halfway with the mixture.
6Now place into the oven at 350 F Degrees for 15-20 minutes.
7When cooking time is complete remove from the oven and let cool.
8When removing the Muffins from the pan just run a butter knife around the
edges and they should pop right out easily.
9Now ready to eat…if you have any leftovers make sure to refrigerate them and
just heat up in the Microwave when you want a snack…..