Recipes
Air Fryer Breaded Chicken Wings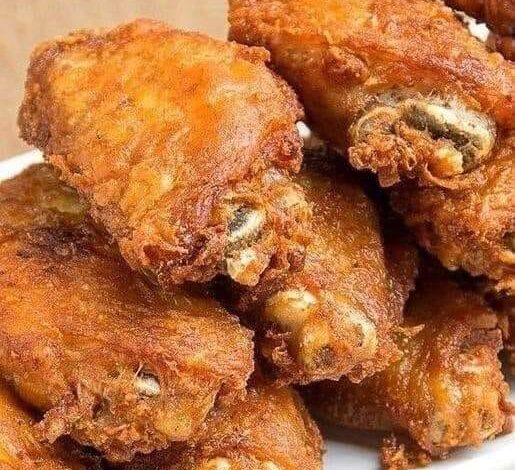 INGREDIENTS
1 pound (480 g) chicken wings
3 tablespoons vegetable oil
1/2 cup all-purpose flour
1/2 teaspoon smoked paprika
1/2 teaspoon garlic powder
1/2 teaspoon kosher salt
1/2 teaspoon crushed peppercorn
METHOD
STEP 1
Place chicken wings in a large bowl. Pour in vegetable oil. Toss well to coat. Set aside.
STEP 2
In a small mixing bowl, combine all dry ingredients. Mix well.
STEP 3
Dip oiled wings into the dry mixture, then place them in a single layer in the air fryer basket.
STEP 4
Preheat your air fryer to 400º F (200º C)
STEP 5
Cook in the preheated air fryer for 20 minutes, flipping once during the cooking. Check doneness with a meat thermometer (internal temperature should be 165º F (82º C)).