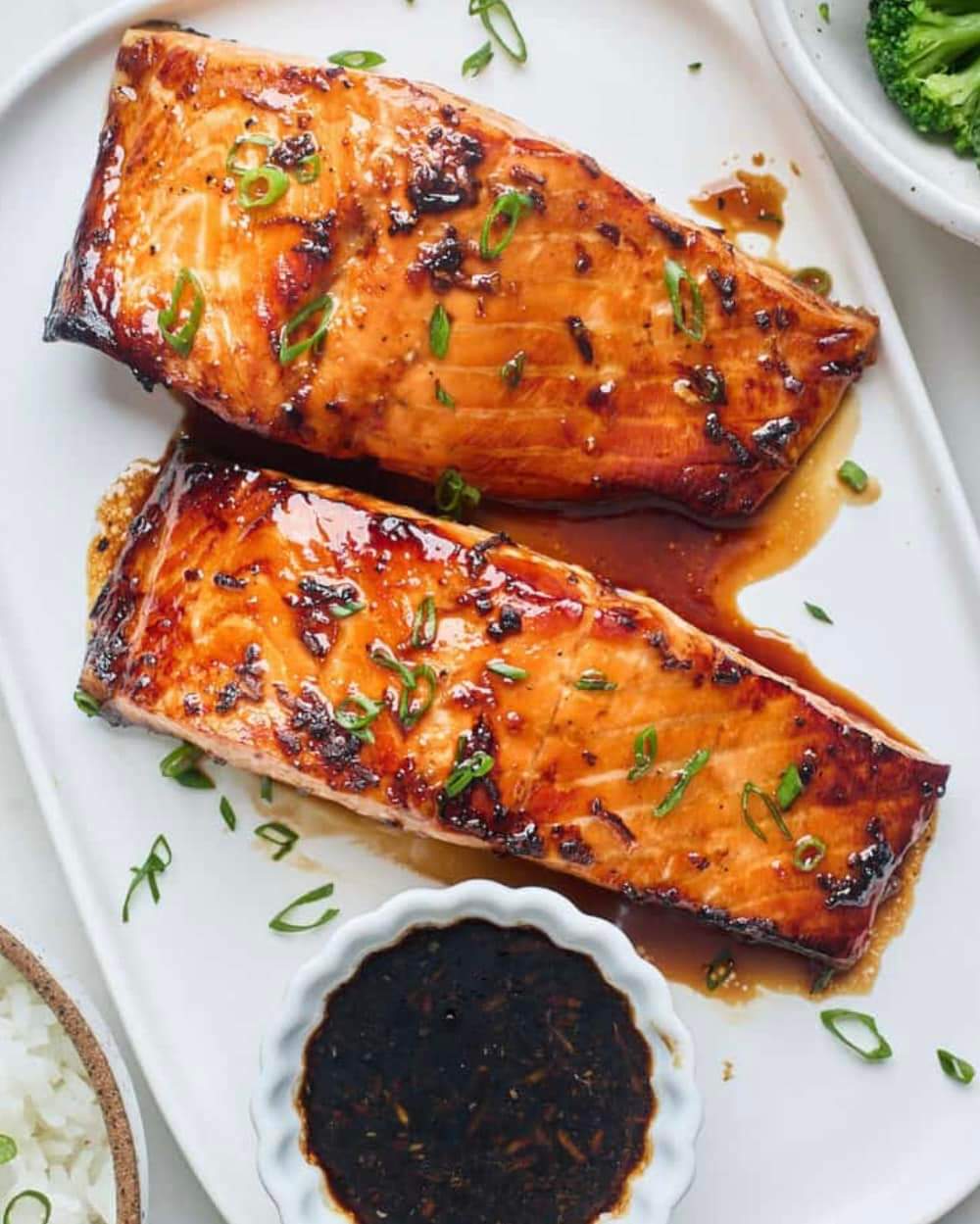 INGREDIENTS
2 salmon filets 6-8 ounces each
1/3 cup honey
1/4 cup soy sauce or tamarind for gluten free
4 garlic cloves, minced or 1 tsp garlic powder
Kosher salt and fresh ground black pepper to taste
DIRECTIONS
1. In a small bowl, whisk together the honey, soy sauce, and garlic or garlic powder. Set aside.
2. Pat dry the salmon filets and season each with salt and pepper.
3. Line your air fryer basket with foil. This will help with cleanup later. Preheat the air fryer to 400 degrees for 3 minutes.
4. Place the salmon filets into the air fryer basket and evenly pour the glaze over the top. Make sure if using minced garlic that the garlic stays around it and not on the top as it will have a tendency to burn. Replace the lid and cook for 4-8 minutes, or until cooked through. This will depend on your air fryer so check along the way.
5. Carefully remove the salmon from the air fryer and serve with the remaining sauce in the foil. It's great to pour over the filet!