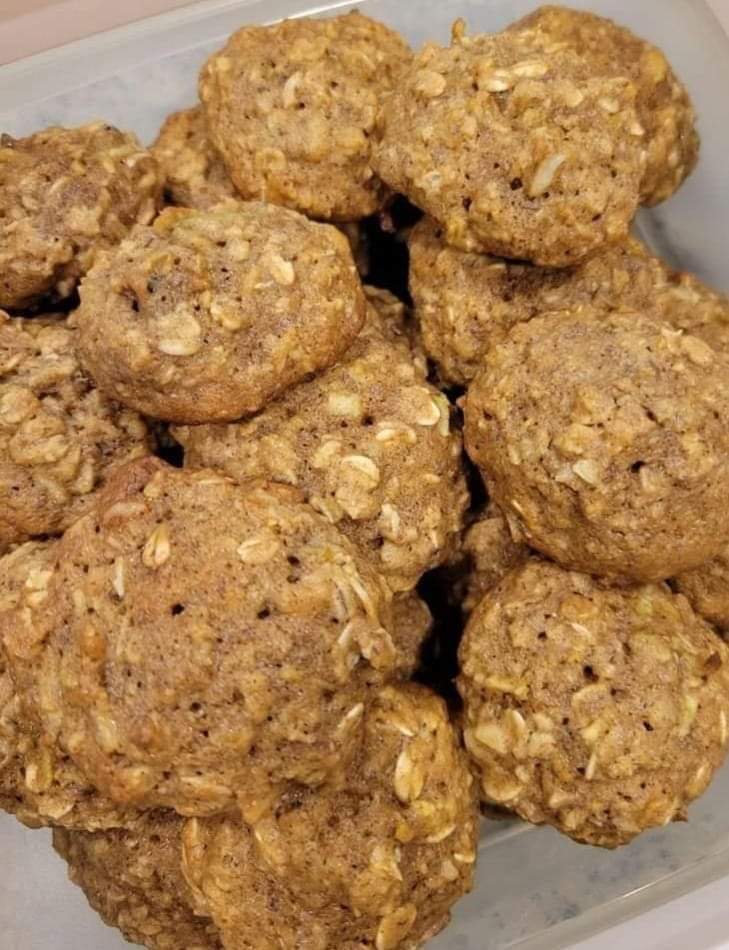 INGREDIENTS:
1 cup all-purpose flour
1 teaspoon ground cinnamon
¼ teaspoon ground nutmeg
½ teaspoon baking soda
¼ teaspoon salt
1 and ¾ cups old-fashioned rolled oats
½ cup unsalted butter softened
½ cup light brown sugar packed
¼ cup granulated sugar
1 large egg at room temperature
1 teaspoon pure vanilla extract
1 cup chopped apple
INSTRUCTIONS:
Step 1: Preheat the oven to 350°F then line two large baking sheets with parchment paper. Pour the flour, cinnamon, nutmeg, baking soda, and salt in a large mixing bowl, mix until it is combined, and stir in the old-fashioned rolled oats. Leave it aside.
Step 2: Beat the butter, brown sugar, and granulated sugar together using a mixer for 1 to 2 minutes or until it is well combined. Then mix in the egg and vanilla extract, add the dry ingredients to the wet ingredients, mix until just combined. Fold in the chopped apple gently until it is well infused into the cookie dough.
Step 3: Scoop balls of the cookie dough into the prepared baking sheets using a tablespoon coking scoop. Then allow to bake for about 12 to 15 minutes or until the tops of the cookies are done.
Step 4: Remove from the heat and allow to cool t for 5 to 10 minutes, before transferring to the wire rack to cool completely. Serve!