Vegan
Baked Vegan Chocolate Glazed Donuts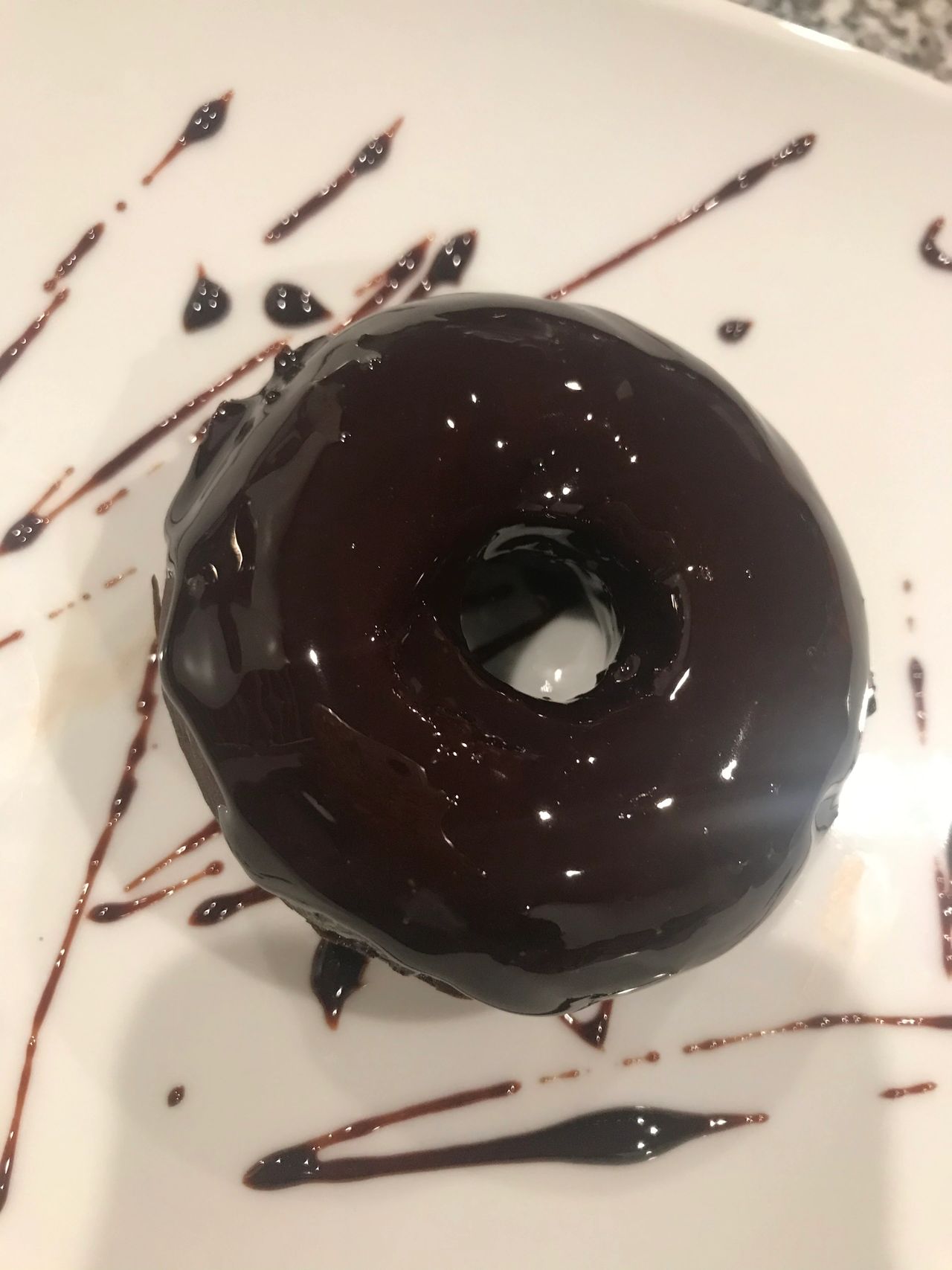 Servings: 12 donuts
Prep Time: 10 Minutes
Cook Time: 8 Minutes
Total Time: 18 Minutes
---
Ingredients
Chocolate Donuts
2 cups all purpose flour
3/4 cup sugar
1/2 cup unsweetened cocoa powder
1 tsp baking powder
1 tsp baking soda
1 tsp salt
1 cup almond milk
1/2 cup aquafaba (use bean water drained from a can of kidney beans)
4 tbsp canola oil
2 tsp vanilla extract
Chocolate Glaze 
3/4 cup sugar
1/2 cup unsweetened cocoa powder
1/3 cup water
1 teaspoon pure vanilla extract
---
Instructions 
Preheat oven to 350 F degrees.
In a large bowl, mix the aquafaba, sugar, vanilla extract, almond milk, and oil, set aside.
In a separate bowl, sift the all-purpose flour, cocoa powder, baking powder, baking soda, and salt. Now add to the wet ingredients. Be careful not to over mix!
Fill a greased donut pan 3/4 of the way.
Bake for about 8-10 minutes or until fully cooked through.
For the chocolate glaze, in a medium, heavy-bottomed saucepan set over medium-high heat, whisk together the sugar, cocoa powder, and water until lump-free. Bring to a boil, reduce the heat to low, and simmer gently for 10 to 12 minutes, or until thick and syrupy. Remove from the heat.
Add the vanilla, and mix well.  While still warm and spreadable, dip the completely cooled donuts for a nice coat.
Enjoy!