Sweet chili wings might be a little misleading as this is not intended to be a Thai sweet chili sauce. Nor is it intended to be some sort of Asian inspired sauce either. It came about as nothing more than me messing around in the kitchen and throwing a few ingredients together that I thought tasted quite good. It doesn't contain sesame oil, ginger, fish sauce (which is most yucky in my humble opinion), or Mae Ploy Sweet Chili Sauce. In fact, the only reason I call this wing sauce sweet chili, is because it's sweet and it contains chili powder. That reminds me, I should look into being a bit more creative with the names of our recipes.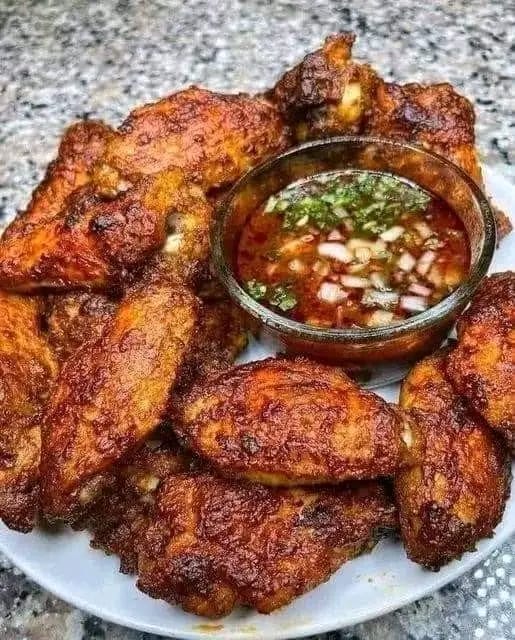 What You'll Need
1/4 cup sweet chili sauce
2 tablespoons soy sauce
1 tablespoon hot chili-garlic sauce such as sriracha
2 teaspoons dark sesame oil
1 teaspoon grated fresh ginger
16 chicken wings wing tips removed
vegetable oil
kosher salt
fresh ground black pepper
How to make it
1. Make the glaze, in a small bowl, whisk the sauces, sesame oil and ginger together.
2. Trim excess skin from the edges of the wings.
3. Lightly brush or spray with the oil, and season with salt and pepper to taste.
4. Grill the chicken wings over Direct Medium heat until the skin begins to crisp, about 10 minutes, turning once or twice.
5. Brush the wings with the glaze and continue to grill until the meat is no longer pink at the bone, 8 to 10 minutes, turning and brushing with the glaze 2 or 3 times.
6. Serve warm.