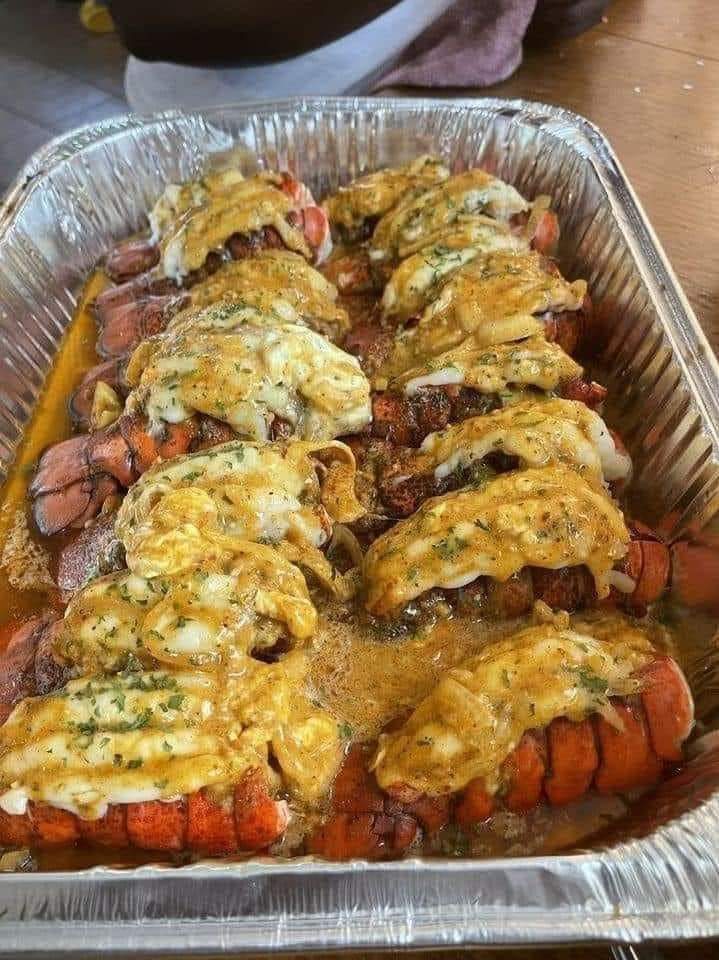 You'll Need :
1 1/2 lb lobster tails 4, between 4 and 6 ounces each
Kosher salt
white pepper
paprika either smoked or sweet
1/2 cup unsalted butter melted
Instructions :
Preheat broiler to 450.
Using sharp kitchen shears, cut shell from top to tail, leaving tail intact.
Carefully lift the entire lobster out of the shell, keeping the tail meat intact. Close shell and rest meat on the closed shell.
For each lobster tail, season liberally with kosher salt, white pepper and paprika. Brush with butter.
Place on baking sheet lined with aluminum foil.
Broil just until meat turns pink, about 7-10 minutes, depending on size .