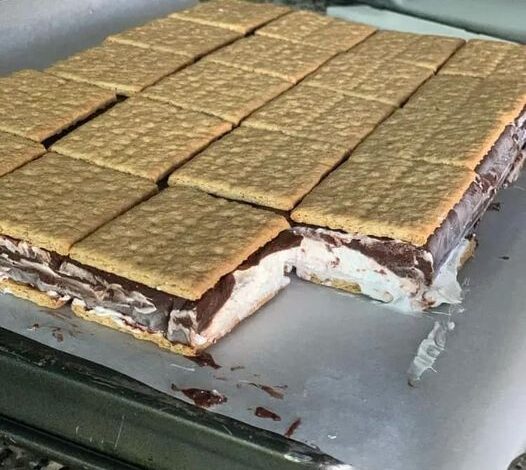 12 graham cracker sheets
1 box sugar free chocolate pudding mix (1.4 oz. box)
2 cups fat free skim milk
6 oz. fat free Cool Whip
Instructions :-
Stir together the pudding mix and milk. Let it sit 5 minutes to thicken.
Line an 8×10 baking pan with parchment paper. Evenly spread the pudding in the bottom of the baking pan.
Put the pudding in the freezer 1 hour or until it is frozen.
Spread the Cool Whip evenly over the pudding. Put back in the freezer until it is frozen…
Break up the graham crackers into 48 pieces. Spread 24 graham crackers over the top of the frozen Cool Whip. Place a baking sheet over the baking pan and flip over. Remove the parchment paper and add the remaining 24 graham crackers. Carefully cut into 24 pieces….