Soul Food
Healthy and Quick Honey Garlic Shrimp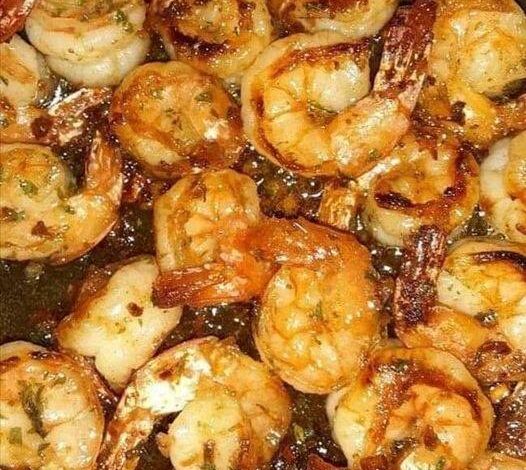 Ingredients:
1 pound (450 grams) shrimp, peeled and deveined
3 tablespoons honey
3 tablespoons low-sodium soy sauce
3 cloves garlic, minced
1 tablespoon fresh lemon juice
1 tablespoon olive oil
1/4 teaspoon red pepper flakes (optional)
Salt and pepper, to taste
Chopped fresh parsley, for garnish
Steamed rice or quinoa, for serving
Instructions:
In a small bowl, whisk together the honey, soy sauce, minced garlic, lemon juice, olive oil, red pepper flakes (if using), salt, and pepper. Set aside.
Heat a large skillet over medium-high heat. Add the shrimp to the skillet and cook for 2-3 minutes on each side until they turn pink and opaque. Remove the cooked shrimp from the skillet and set aside.
Reduce the heat to medium and add the honey garlic sauce to the skillet. Cook for 2-3 minutes, stirring occasionally, until the sauce thickens slightly.
Return the cooked shrimp to the skillet and toss to coat them in the honey garlic sauce. Cook for an additional 1-2 minutes until the shrimp are heated through and fully coated in the sauce.
Remove from heat and garnish with chopped fresh parsley.
Serve the honey garlic shrimp over steamed rice or quinoa. You can also serve it with a side of steamed vegetables for a complete and healthy meal.
Enjoy your delicious and quick honey garlic shrimp!