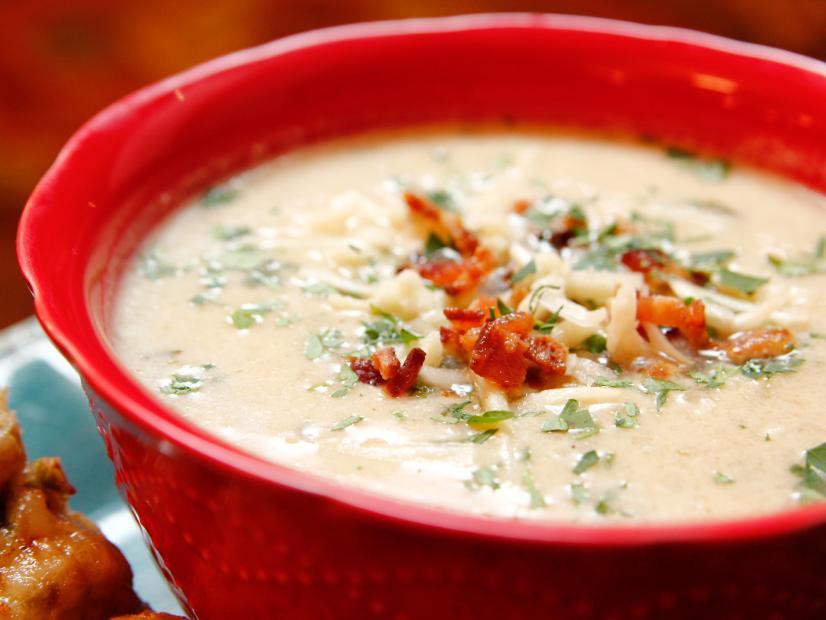 Keto Cauliflower Soup!
 INGREDIENTS
for 8 servings
2 tablespoons butter
8 cloves garlic, minced
1 onion, chopped
2 heads cauliflower, riced
salt, to taste
pepper, to taste
8 cups vegetable broth
2 cups water
2 sprigs fresh thyme
½ cup vegetarian parmesan cheese
¼ cup fresh chives
DIRECTIONS
1. Melt butter on medium heat in a large pot. Add the garlic and onion, and sauté 1-2 minutes until onion is translucent. Stir in salt and pepper.
2. Add the cauliflower, vegetable broth, and water, then stir.
3. Bring to a boil.
4. Add the thyme then cover and reduce to a simmer for 15 minutes.
5. Uncover and remove the thyme.
6. Use an immersion or countertop blender to blend the soup until smooth.
7. Mix in vegetarian Parmesan and chives.
8. Allow to cool 2 minutes then serve.
9. Enjoy!