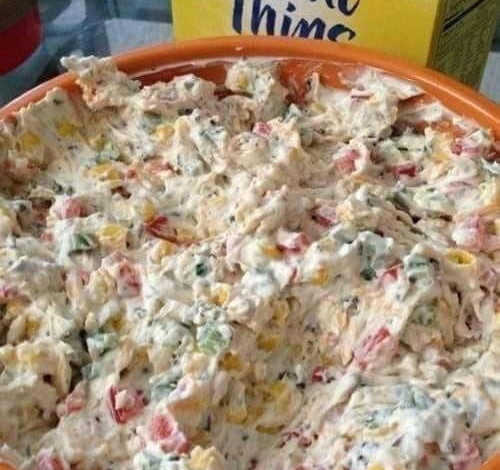 Quick and easy (and delicious) ranch dip that is Weight Watchers friendly.
Course Snack
Cuisine American
Keyword 0 points, gluten free, smartpoints, weight watchers
Prep Time 2 minutes
Total Time 2 minutes
Servings 1 serving
Calories 42 kcal
Author Leah Kanaan
Ingredients
1/4 Cup Plain Non-Fat Greek Yogurt
1 tsp Dry Ranch Mix heaping tsp
Instructions
Place 1/4 cup plain, non-fat Greek yogurt in a small bowl.
Measure 1 heaping tsp of dry ranch mix and stir into the greek yogurt.