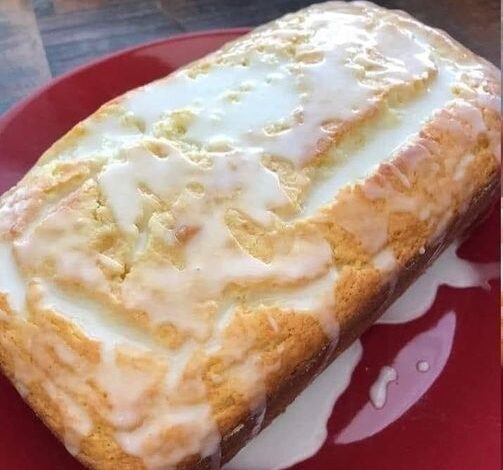 Ingredients:
For the Lemon Loaf:
1 1/2 cups all-purpose flour
1 1/2 teaspoons baking powder
1/4 teaspoon salt
1/2 cup unsalted butter, softened
1 cup granulated sugar
2 large eggs
2 tablespoons lemon zest (from about 2 lemons)
1/2 cup whole milk
1/4 cup fresh lemon juice (from the same lemons used for zest)
1/2 teaspoon pure vanilla extract
For the Lemon Glaze:
1 cup powdered sugar
2-3 tablespoons fresh lemon juice
1 teaspoon lemon zest
Instructions:
Preheat your air fryer to 320°F (160°C).
In a medium-sized bowl, whisk together the flour, baking powder, and salt. Set this aside.
In a separate large bowl, cream together the softened butter and sugar until light and fluffy, which should take about 2-3 minutes.
Add the eggs one at a time, beating well after each addition. Mix in the lemon zest and vanilla extract.
Slowly add the dry ingredients to the wet ingredients in several additions, alternating with the milk and lemon juice, starting and ending with the dry ingredients. Mix until just combined.
Grease a loaf pan that fits inside your air fryer. Pour the batter into the pan and smooth the top.
Place the loaf pan in the preheated air fryer basket. Cook at 320°F (160°C) for about 30-35 minutes. The exact time may vary depending on your air fryer, so check for doneness by inserting a toothpick into the center of the loaf; it should come out clean or with a few moist crumbs.
Once the lemon loaf is done, remove it from the air fryer and allow it to cool in the pan for a few minutes before transferring it to a wire rack to cool completely.
While the loaf is cooling, prepare the lemon glaze by mixing powdered sugar, lemon juice, and lemon zest in a small bowl. Adjust the consistency by adding more sugar or juice as needed.
Drizzle the glaze over the cooled lemon loaf.
Allow the glaze to set for a few minutes, then slice and enjoy your delicious lemon loaf!