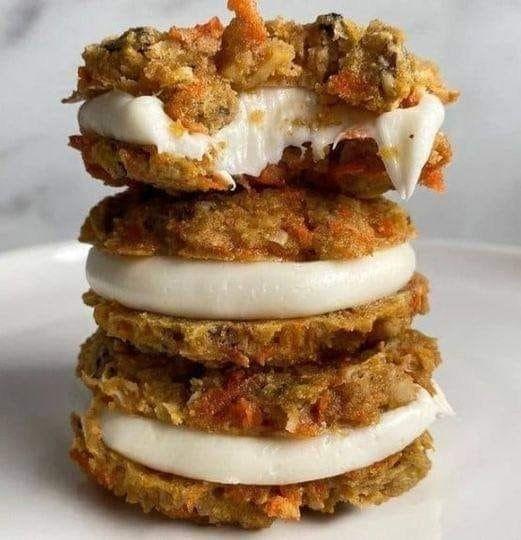 MIX TOGETHER:
2-3T shredded carrot (optional) (amount depends on your macros )
3T unsweetened coconut flakes
Let the mixture sit a minute to thicken. Spoon with a greased, round scoop onto a parchment paper lined cookie sheet and push with the back of a spoon into a flat shape. These will spread very little, if at all, so make them whatever shape you would like at this step.
Bake at 350 for 8 to 10 minutes, or just until set, and cool on the cookie sheet.
I like single serving or low yield recipes because of the built in portion control. This recipe made about 6 pieces for a total of 3 creme pies, but could easily be multiplied!