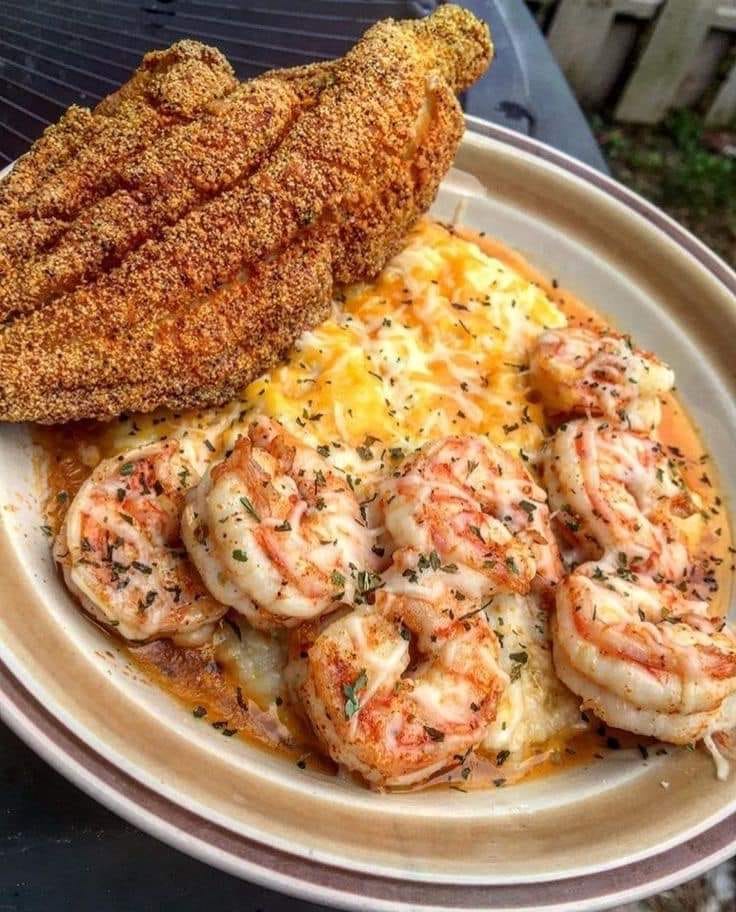 INGREDIENTS FOR SHRIMPS
2 Tablespoons olive oil
4 tablespoons butter
4-5 large garlic cloves, minced (or 1 1/2 tablespoons minced garlic)
1 1/4 pounds (600 grams) large shrimp prawns, shelled with tails on or off
Salt and fresh ground black pepper to taste
1/4 cup dry white wine or broth
1/2 teaspoon crushed red pepper flakes or to taste (optional)
2 tablespoons lemon juice
1/4 cup chopped parsley
INSTRUCTIONS
Heat olive oil and 2 tablespoons of butter in a large pan or skillet.
Add garlic and sauté until fragrant (about 30 seconds – 1 minute).
Then add the shrimp, season with salt and pepper to taste and sauté for 1-2 minutes on one side (until just beginning to turn pink), then flip. Pour in wine (or broth), add red pepper flakes (if using).
Bring to a simmer for 1-2 minutes or until wine reduces by about half and the shrimp is cooked through (don't over cook your shrimp).
Stir in the remaining butter, lemon juice and parsley and take off heat immediately. Serve over rice, pasta, garlic bread or steamed vegetables (cauliflower, broccoli, zucchini noodles).
Ingredients for fish
2 lbs Catfish Nuggets
1 cup self-rising flour
1/2 cup yellow cornmeal
1/2 cup hot sauce
2 medium-sized eggs
2 tsp of your favorite cajun seasoning
2- 2 1/2 cups oil to fry with
Directions
Make sure that the fish is nice and clean before anything else, then set it to the side.
In a large bowl add the self-rising flour, cornmeal, and cajun seasoning. Mix well.
In a separate bowl beat the two eggs, then add in the hot sauce, and mix.
Next, add the fish to the bowl with the hot sauce & egg mixture.
Make sure that the fish is nicely coated with the wet mixture, then coat it with the flour mixture.
Once all of the fish is coated, let it sit for about 5 minutes so that the cornmeal & flour mixture can stick well.
Heat the oil between 350 – 375 F.
Once the oil is nice and hot, carefully add the fish into the skillet or deep fryer, but do not overcrowd.
Fry the fish until golden brown, then remove from the oil, and set on a paper towel-lined plate or cookie sheet.
Enjoy!!