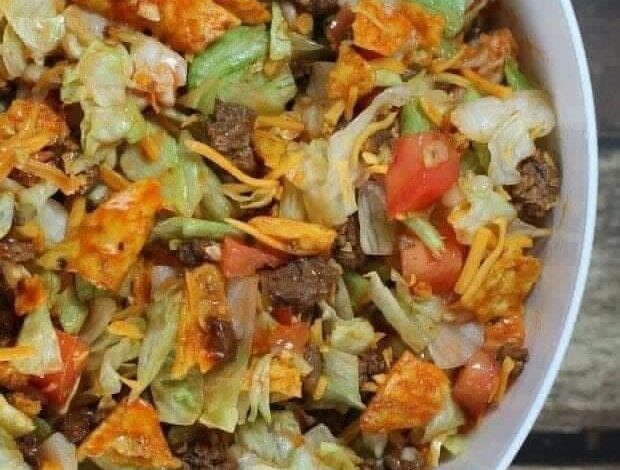 Ingredients:
1 lb ground meat
1 pack taco seasoning
1 bag salad mix
1 tomato, chopped
4 oz cheddar cheese, shredded
4 oz dorito chips, slightly broken
1 cup catalina dressing
Instructions:
Cook meat with seasoning, drain if necessary, set aside Combine remaining ingredients in a large bowl.
Add in meat. Stir until well combined.
Top with Doritos, serve. Enjoy!