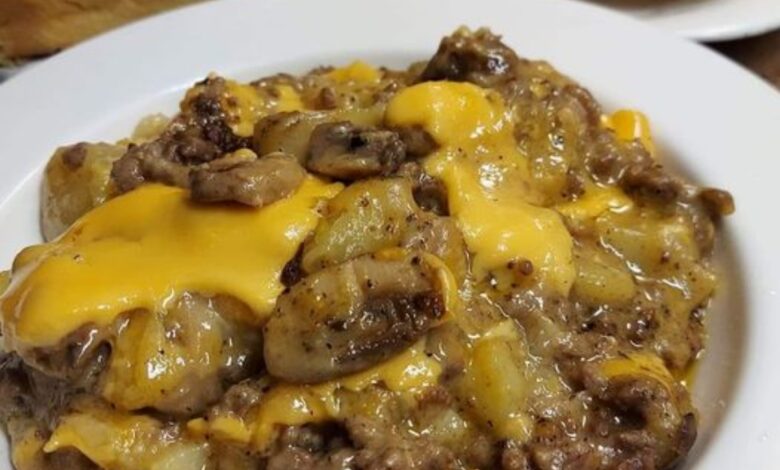 Ingredients:
1 pound ground beef
1 onion, chopped
1 green bell pepper, chopped
1 can diced tomatoes, drained
1 can tomato sauce
1 cup water
2 cups elbow macaroni, uncooked
2 cups shredded cheddar cheese
Salt and pepper to taste
Instructions:
Preheat the oven to 375°F (190°C).
In a large skillet, cook the ground beef over medium heat until browned. Drain the fat.
Add the onion and green bell pepper to the skillet with the ground beef and cook until the vegetables are tender.
Add the diced tomatoes, tomato sauce, and water to the skillet. Season with salt and pepper to taste.
Bring the mixture to a boil, then reduce the heat and let it simmer for 10 minutes.
Meanwhile, cook the elbow macaroni according to the package directions. Drain and add it to the skillet with the beef mixture. Stir well to combine.
Pour the beef and macaroni mixture into a 9×13 inch baking dish. Top with shredded cheddar cheese.
Bake for 25-30 minutes, until the cheese is melted and bubbly.