Soul Food
Hamburger steak yellow rice broccoli and cheese 🤤🤤🤤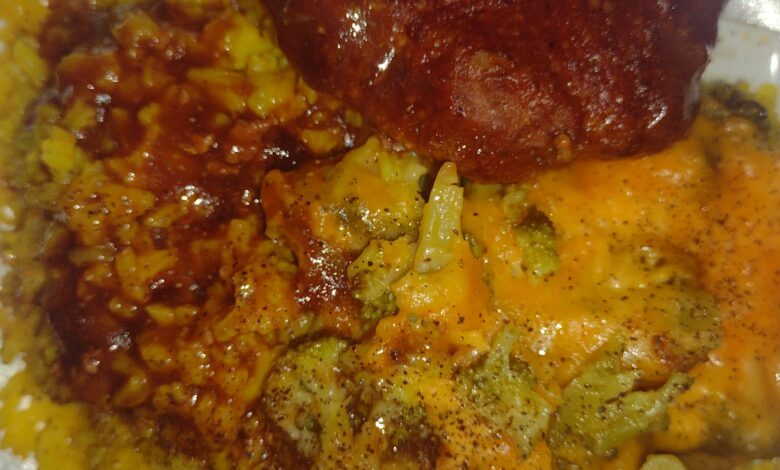 Ingredients:
1 lb ground beef
1/2 cup breadcrumbs
1/4 cup finely chopped onion
1 clove garlic, minced
1 egg
1 tablespoon Worcestershire sauce
Salt and pepper to taste
2 cups cooked yellow rice
2 cups broccoli florets
1 cup shredded cheddar cheese
Instructions:
In a large mixing bowl, combine the ground beef, breadcrumbs, chopped onion, minced garlic, egg, Worcestershire sauce, salt, and pepper. Mix well until all the ingredients are evenly incorporated.
Divide the mixture into equal portions and shape them into oval-shaped patties.
Heat a skillet over medium-high heat and lightly oil the surface. Cook the hamburger patties for about 4-5 minutes per side or until they are browned and cooked through.
In a separate pot, prepare the yellow rice according to the package instructions or your preferred method.
Steam or blanch the broccoli florets until they are tender but still crisp.
Preheat your oven's broiler.
Arrange the cooked hamburger steaks in a baking dish. Top each patty with a generous amount of shredded cheddar cheese.
Place the dish under the broiler until the cheese is melted and bubbly, usually for about 2-3 minutes.
Serve the hamburger steaks on a bed of yellow rice and garnish with the steamed broccoli florets.
Enjoy your soul food feast!