Soul Food
Homemade Hamburger Peppers And Onion Gyros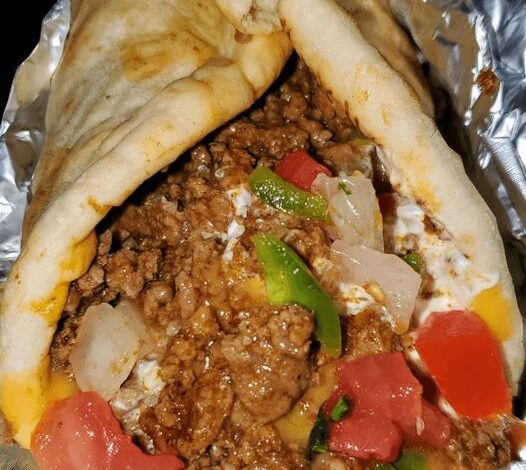 Ingredients
3 tsp Olive oil
1 ½ lbs Ground beef
1 c Red bell pepper, chopped
1 c Green bell pepper, chopped
1 Pita bread
1 c Onion, chopped
¼ c Bleu cheese, crumbled
1 can Rotel, drained
½ c Sour cream
Salt and pepper to taste
Instructions
Add the olive oil, ground beef, onions and peppers to a skillet over medium high heat on the stove.
Saute until the beef is browned and the vegetables have softened. Drain any excess fat, and season with salt and pepper to taste.
Stir in the Rotel, and mix to combine well.
Heat the pitas until warm.
Lay each pita on a sheet of aluminum foil.
Top each pita bread with the meat mixture, and fold up in the tin foil.
Garnish with bleu cheese and sour cream before serving.