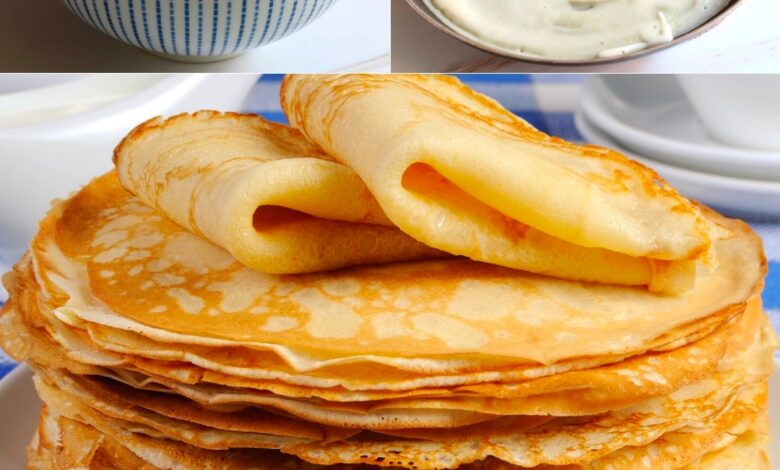 Ingredients:
2 oz cream cheese
3 eggs, room temperature
1/2 teaspoon vanilla extract
1/2 cup almond flour
2 tablespoons monk fruit erythritol blend (or sweetener of choice)
1/4 cup water
Free Keto Meal Plan : KETO DIET PLAN FOR BEGINNERS STEP BY STEP GUIDE
Directions:
Put cream cheese in a microwavable bowl and microwave for approximately 20 seconds or until smooth and creamy when stirred.
Mix in room-temperature eggs. (For quick room temperature eggs, submerge them in warm water for 3-5 minutes).
Stir in sweetener and vanilla extract.
Add water and give it a really good whisking until everything is well combined. To make a really smooth batter you can also use a hand mixer or a blender.
In a well-greased pan (you can use cooking spray) heat on low and add enough batter to make a thin crepe while swirling the pan around. Cook on low heat for approximately 2-3 minutes or until edges slightly brown.
Flip over and cook for 1 minute. Carefully transfer to a plate.
Fill with keto Nutella (or filling of choice).
Free Keto Meal Plan : KETO DIET PLAN FOR BEGINNERS STEP BY STEP GUIDE
Nutritional Information for 1 serving (1 crepe):
Calories: 235, Carbohydrates: 5g, Protein: 11g, Fat: 20g, Fiber: 2g, Sugar: 2g