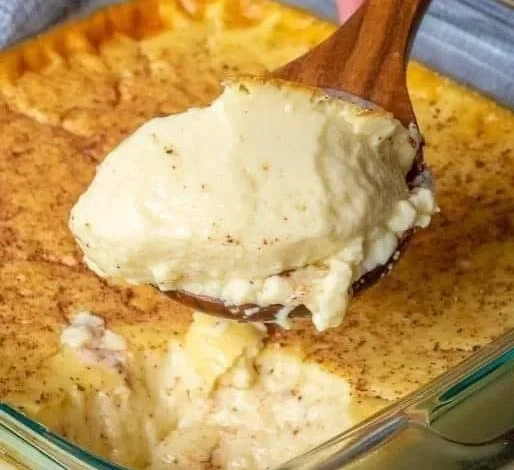 Ingredients
▢3 large Eggs
▢2 ounces Erythritol You can use monk fruit or Swerve instead.
▢2 teaspoons Vanilla Essence
▢1 cup Heavy Cream
▢1 cup Unsweetened Almond Milk
▢½ teaspoon Nutmeg ground
Free Keto Meal Plan : KETO DIET PLAN FOR BEGINNERS STEP BY STEP GUIDE
Instructions
Preheat your oven to 150C/300F. Grease an 8in deep pie dish and set aside.
Place the eggs and erythritol in a large bowl and whisk together for 5 minutes, until they have paled in color.3 large Eggs,2 ounces Erythritol
Add the vanilla and 1/2 cup of the heavy cream. Whisk well.2 teaspoons Vanilla Essence,1 cup Heavy Cream
Add the remaining cream and almond milk and whisk until the ingredients are well mixed.1 cup Unsweetened Almond Milk
Pour into your prepared pie dish and sprinkle over the nutmeg.½ teaspoon Nutmeg
Place the pie dish into a large roasting dish and make a water bath but adding enough hot water to go halfway up the side of the pie dish.
Place in the oven and bake for 1 hour 15 minutes, until it jiggles in the center.
Leave to cool for 15 minutes before serving. Serve warm or cold, on its own or add a little Keto Whipped Cream.
Free Keto Meal Plan : KETO DIET PLAN FOR BEGINNERS STEP BY STEP GUIDE