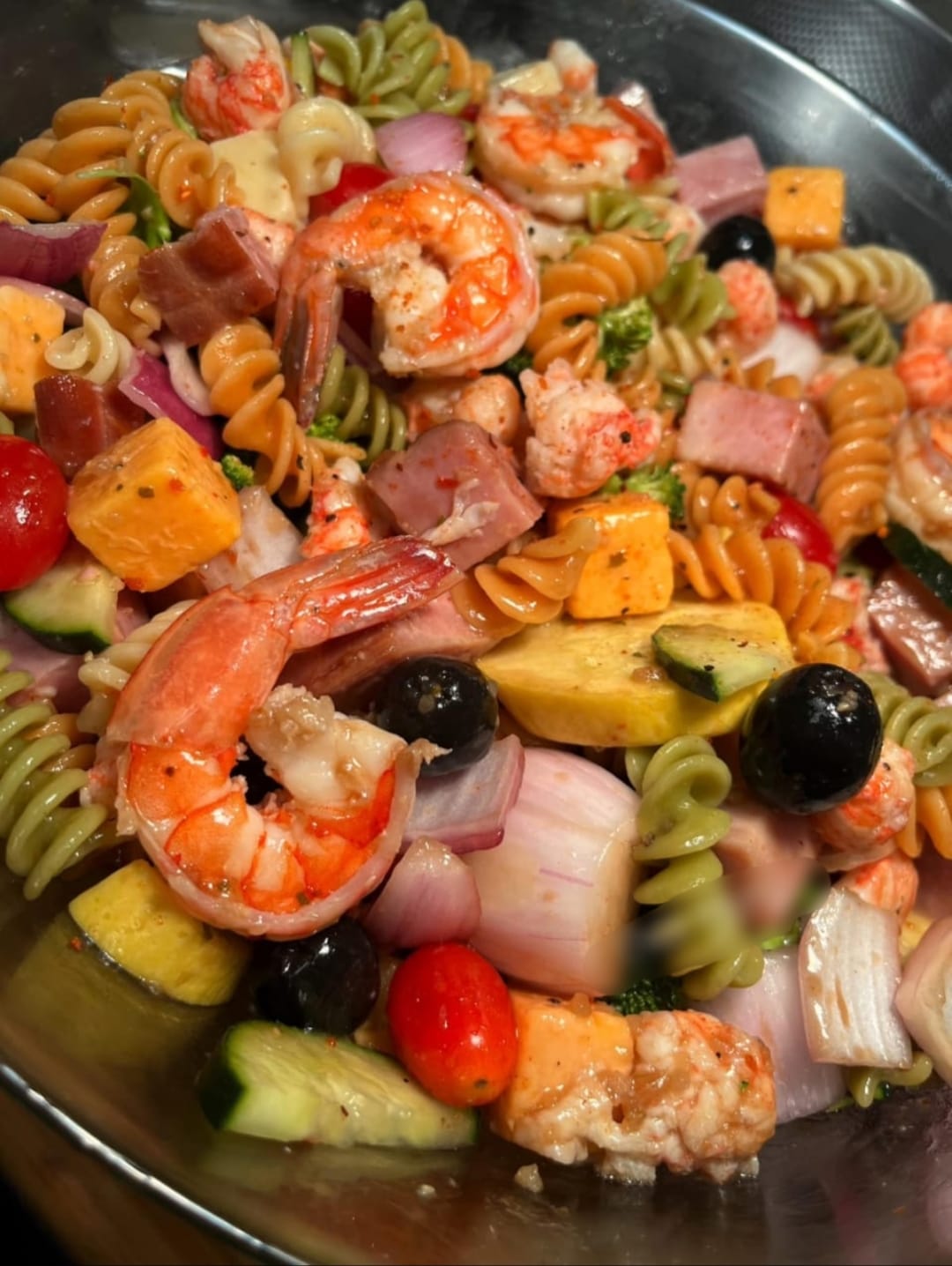 Ingredients:
For the salad:
8 ounces penne pasta, cooked according to package instructions and cooled
1 pound cooked shrimp, peeled and deveined
1 pound cooked crab meat (or imitation crab meat), flaked
1 cup diced celery
1 cup diced red bell pepper
1 cup diced green bell pepper
1/2 cup diced red onion
1/2 cup chopped fresh parsley
For the dressing:
1 cup mayonnaise
1/4 cup Dijon mustard
2 tablespoons apple cider vinegar
2 tablespoons honey
1 teaspoon Old Bay seasoning
Salt and pepper to taste
Instructions:
In a large bowl, combine the cooked penne pasta, shrimp, crab meat, celery, red bell pepper, green bell pepper, red onion, and fresh parsley.
In a separate small bowl, whisk together the mayonnaise, Dijon mustard, apple cider vinegar, honey, Old Bay seasoning, salt, and pepper to make the dressing.
Pour the dressing over the pasta and seafood mixture. Toss gently to coat everything evenly.
Cover the bowl with plastic wrap and refrigerate for at least 1 hour to allow the flavors to meld together.
Give the salad a stir before serving. Adjust the seasoning if needed.
Serve the Slammin Seafood Pasta Salad chilled as a main dish or side dish at your next gathering or enjoy it as a light meal.
Enjoy your Slammin Seafood Pasta Salad!