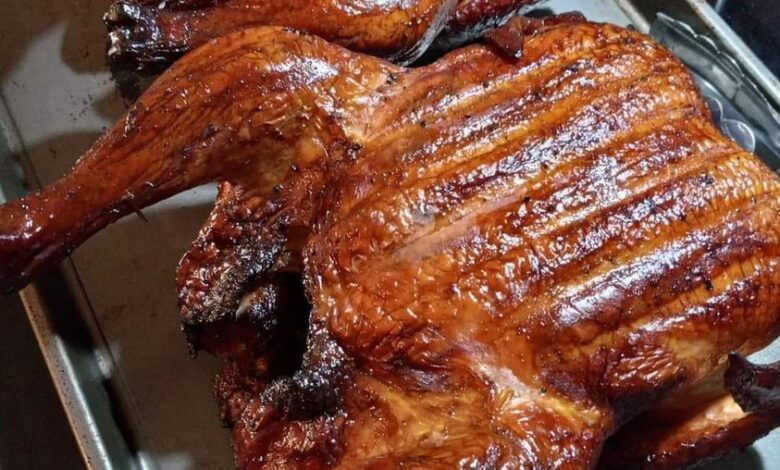 INGREDIENTS
MAIN
| | |
| --- | --- |
| 1 Whole | (18-20 lb) turkey, thawed if frozen, giblets removed |
| 1 | Traeger Orange Brine and Turkey Rub Kit |
| 1/2 Cup | Traeger Pork & Poultry Rub, divided |
| 1/2 Pound | Unsalted butter, softened |
STEPS
1The day before smoking, brine the turkey according to the Traeger Turkey Brine Kit package instructions. Remove from the brine, rinse. and pat dry.INGREDIENTS

1 Whole (18-20 lb) turkey, thawed if frozen, giblets removed
1  Traeger Orange Brine and Turkey Rub Kit

2Season the inside cavity with 2 tablespoons of Traeger Pork & Poultry Rub.INGREDIENTS

1/2 Cup Traeger Pork & Poultry Rub, divided

3Use your hands to carefully separate the turkey skin from the meat over the breasts, creating a pocket. Spread the softened butter under the skin and over the breasts in an even layer about 1/4 inch thick. Season the outside of the turkey with the remaining Traeger Pork & Poultry Rub.