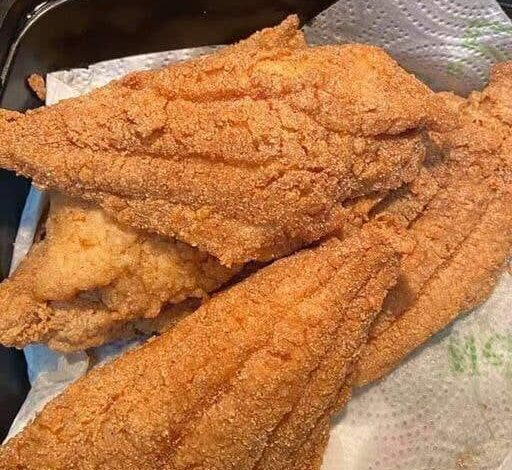 INGREDIENTS:
Eight 5- to 6-ounce catfish fillets, skin removed
Salt
Crab boil seasoning (recommended: Old Bay)
4 cups all-purpose flour
1 cup cornmeal
Oil, for frying
DIRECTIONS:
n a shallow dish, cornmeal, flour, and all listed spices and seasonings.
Mix well.
Heat oil in a deep fryer or cast iron skillet to about 350 degrees F
Dredge each fish filet in the cornmeal mixture and shake off the excess.
Fry the catfish for 3-5 mins per side (or total if deep frying) or until it's as crispy as desired
Drain on paper towels
Enjoy!