Blogs
Vegan cheesy garlic breadsticks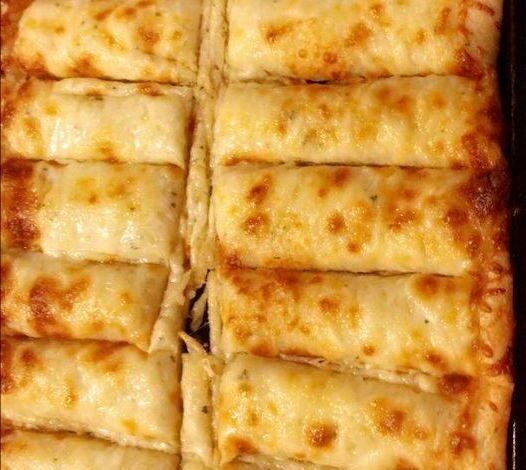 Ingredients:
For the Breadsticks:
1 pound (about 3 cups) pizza dough (ensure it's vegan-friendly, or make your own)
2 tablespoons olive oil
3 cloves garlic, minced
1 teaspoon dried oregano
1/2 teaspoon dried basil
Salt and black pepper to taste
1 cup vegan shredded mozzarella cheese (or any dairy-free cheese of your choice)
For the Vegan Garlic Butter:
1/4 cup vegan butter, melted
2 cloves garlic, minced
1 tablespoon fresh parsley, finely chopped (optional)
A pinch of salt
Instructions:
1. Preheat the Oven:
Preheat your oven to 375°F (190°C). Line a baking sheet with parchment paper.
2. Roll Out the Dough:
Roll out the pizza dough on a floured surface to your desired thickness. For breadsticks, aim for about 1/2-inch (1.3 cm) thickness.
3. Prepare the Garlic Oil:
In a small bowl, combine the olive oil, minced garlic, dried oregano, dried basil, salt, and black pepper. Mix well to make the garlic oil.
4. Brush the Dough:
Brush the rolled-out dough with the prepared garlic oil mixture, ensuring an even distribution.
5. Add Vegan Cheese:
Sprinkle the vegan shredded mozzarella cheese evenly over the garlic-oil-brushed dough.
6. Fold and Cut:
Fold the dough in half lengthwise to cover the cheese and press the edges to seal.
Cut the dough into breadstick-sized strips.
7. Twist the Breadsticks:
Take each strip and twist it gently to create a spiral shape.
8. Arrange on Baking Sheet:
Place the twisted breadsticks onto the prepared baking sheet, leaving some space between each one.
9. Bake:
Bake in the preheated oven for 12-15 minutes, or until the breadsticks are golden brown and the cheese is melted and bubbly.
10. Prepare the Vegan Garlic Butter: – While the breadsticks are baking, prepare the vegan garlic butter by melting the vegan butter in a microwave-safe bowl. Stir in the minced garlic, chopped fresh parsley (if using), and a pinch of salt.
11. Brush with Garlic Butter: – Once the breadsticks are out of the oven, immediately brush them with the prepared vegan garlic butter for added flavor and moisture.
12. Serve: – Serve your vegan cheesy garlic breadsticks hot, either on their own or with a dipping sauce of your choice, such as marinara sauce or vegan ranch dressing.