Vegan
Vegan Cheesy Gnocchi pasta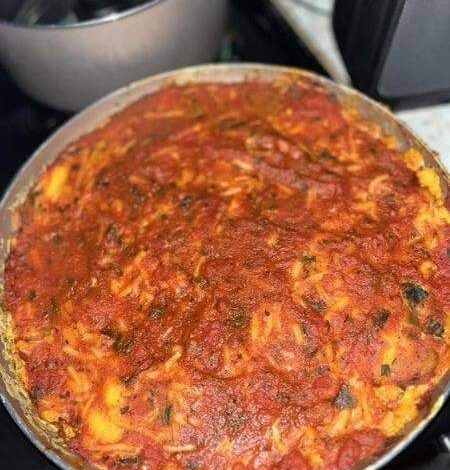 Ingredients:
1 pound gnocchi
2 tablespoons olive oil
4 vegan sausages, sliced
1 onion, chopped
3 garlic cloves, minced
1/2 teaspoon red pepper flakes
2 cups fresh spinach, chopped
1 cup vegan shredded cheese (such as Daiya)
Salt and pepper to taste
Directions:
Cook gnocchi according to package instructions. Drain and set aside.
In a large skillet, heat olive oil over medium heat. Add sliced vegan sausages and cook until browned, about 5 minutes.
Add chopped onion, minced garlic, and red pepper flakes to the skillet. Cook until onion is translucent, about 5 minutes.
Add chopped spinach to the skillet and cook until wilted, about 2-3 minutes.
Add cooked gnocchi to the skillet and stir to combine.
Sprinkle vegan shredded cheese over the gnocchi mixture and stir until cheese is melted and well-combined.
Season with salt and pepper to taste.
Serve hot and enjoy your vegan Cheesy Gnocchi Pasta with Plant-Based Sausages and Spinach!
Note: You can also add some diced tomatoes or tomato sauce for extra flavor.