Vegan
Vegan Chocolate Chip Cookies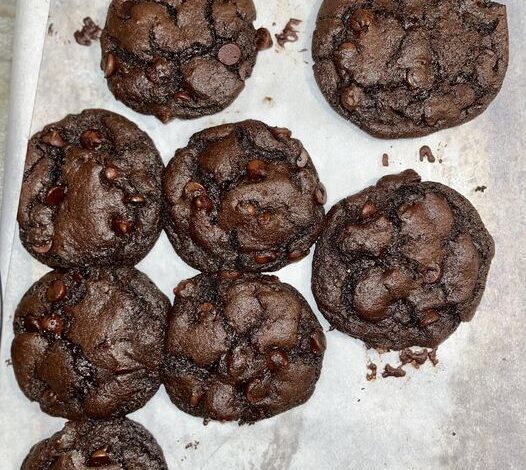 They're absolutely amazing and gooey and soft. They only take 10 mins to cook!
Edit: recipe for those asking!
1/2 cup vegan butter, melted (I used country crock olive oil plant butter)
1 cup granulated sugar (I used dark brown sugar)
1 teaspoon pure vanilla extract
1/4 cup plant milk of choice (I used unsweetened oat milk but any plant milk will work)
1 1/2 cups all purpose flour
1 cup vegan chocolate chips of choice (I used rice milk)
Preheat the oven to 350 degrees F and line a baking sheet with parchment paper.
Melt the vegan butter, then add to a large bowl with the sugar and mix well with a large spoon. Now stir in the vanilla, and plant milk until well combined.
Over the bowl with the wet ingredients, sift in the flour, cocoa powder, baking soda and salt. Stir to combine. The dough will be quite thick, so you can use your hands if needed. Now fold in the chocolate chips.
Scoop the dough and roll into a ball, then flatten a bit on the baking sheet. They will get huge while they bake so use a good sized flat sheet.
Bake for about 10 minutes.
When they are done, they will seem too soft, but will firm up as they cool. Let them cool on the baking sheet for 5-10 minutes, then transfer to a cooling rack to cool completely.