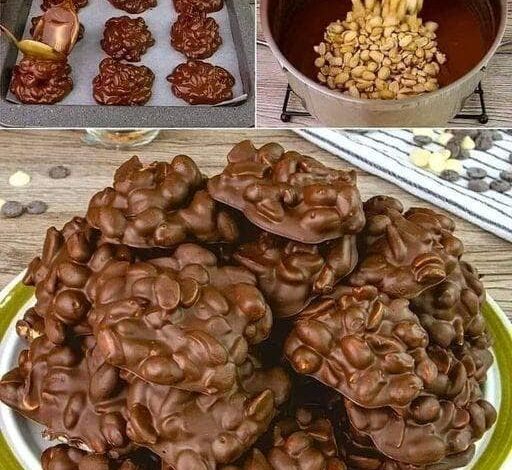 Ingredients:
1 cup unsalted mixed nuts (almonds, pecans, walnuts, etc.)
1/2 cup sugar-free chocolate chips
1/4 cup coconut oil
1/4 tsp vanilla extract
Pinch of sea salt
Instructions:
Line a baking sheet with parchment paper.
In a medium bowl, mix together the mixed nuts and sea salt.
In a separate microwave-safe bowl, melt the chocolate chips and coconut oil together in the microwave, stirring every 30 seconds until smooth.
Stir in the vanilla extract.
Pour the melted chocolate mixture over the mixed nuts and stir until the nuts are fully coated.
Use a spoon to scoop the mixture onto the prepared baking sheet, forming small clusters.
Place the baking sheet in the refrigerator and chill for at least 1 hour until the chocolate is hardened.
Once chilled, remove the clusters from the baking sheet and store in an airtight container in the refrigerator for up to 1 week.