Vegan
Vegan Crab Cakes: Lions Mane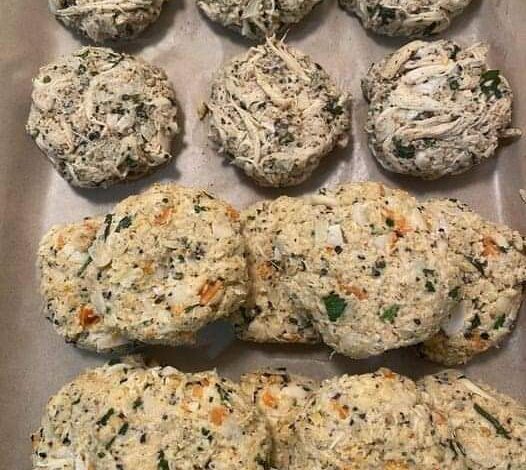 Ingredients:
1 pound of fresh lion's mane mushrooms, chopped into small pieces
1/2 cup of vegan mayonnaise
1/4 cup of finely chopped celery
1/4 cup of finely chopped onion
2 cloves of garlic, minced
1 tablespoon of Dijon mustard
1 tablespoon of Old Bay seasoning
1 tablespoon of lemon juice
1/2 cup of breadcrumbs
Salt and pepper to taste
Olive oil for cooking
Instructions:
In a large bowl, combine the chopped lion's mane mushrooms, vegan mayonnaise, celery, onion, garlic, Dijon mustard, Old Bay seasoning, lemon juice, breadcrumbs, salt, and pepper. Mix everything together until well combined.
Shape the mixture into patties that are about 3 inches in diameter and 1 inch thick.
Heat a large skillet over medium heat and add enough olive oil to cover the bottom of the pan.
Once the oil is hot, add the patties to the pan and cook for 3-4 minutes on each side, or until they are golden brown and crispy.
Remove the patties from the pan and place them on a paper towel-lined plate to remove any excess oil.
Serve the lion's mane mushroom crab cakes hot with your favorite dipping sauce, such as vegan tartar sauce or cocktail sauce.