Blogs
Vegan Flat Apple Pie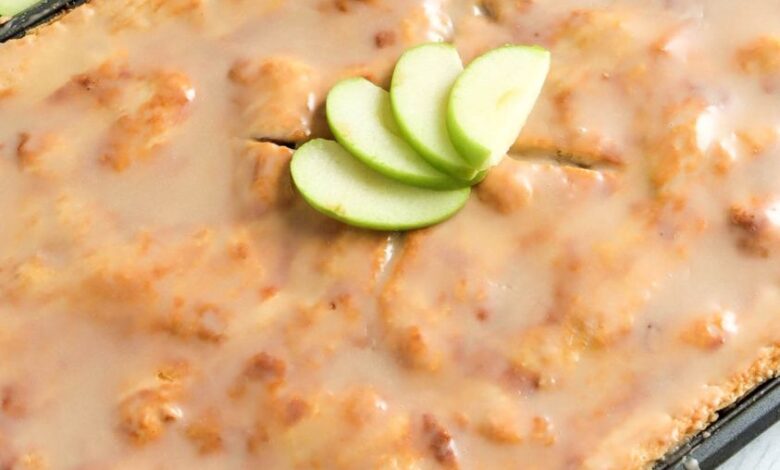 Ingredients:
For the Crust:
1 1/4 cups all-purpose flour
1/4 teaspoon salt
1/2 cup vegan butter, cold and cubed
3-4 tablespoons ice water
For the Filling:
3-4 apples, peeled, cored, and thinly sliced (use sweet or tart apples, depending on your preference)
2 tablespoons maple syrup or agave nectar
1 teaspoon ground cinnamon
1/4 teaspoon ground nutmeg
1/4 teaspoon ground allspice
1 tablespoon lemon juice
For the Topping:
2 tablespoons vegan butter, melted
2 tablespoons granulated sugar (can use a vegan variety)
1/2 teaspoon ground cinnamon
Instructions:
For the Crust:
In a large mixing bowl, combine the all-purpose flour and salt.
Add the cold, cubed vegan butter to the flour mixture. Use a pastry cutter or your hands to work the butter into the flour until you have a crumbly texture.
Gradually add the ice water, one tablespoon at a time, and mix until the dough comes together. Be careful not to overwork the dough.
Form the dough into a disk, wrap it in plastic wrap, and refrigerate for at least 30 minutes.
For the Filling:
In a large bowl, combine the thinly sliced apples, maple syrup, ground cinnamon, ground nutmeg, ground allspice, and lemon juice. Toss everything together until the apples are well coated.
For Assembling and Baking:
Preheat your oven to 375°F (190°C).
Roll out the chilled dough on a floured surface into a large, thin rectangle.
Transfer the rolled-out dough to a parchment paper-lined baking sheet.
Arrange the apple filling in the center of the dough, leaving a border around the edges.
Fold the edges of the dough over the apples to create a rustic, flat pie shape.
In a small bowl, mix the melted vegan butter, granulated sugar, and ground cinnamon. Brush this mixture over the exposed edges of the crust and the apples.
Bake in the preheated oven for 25-30 minutes, or until the crust is golden and the apples are tender.
Remove from the oven and let it cool slightly before serving