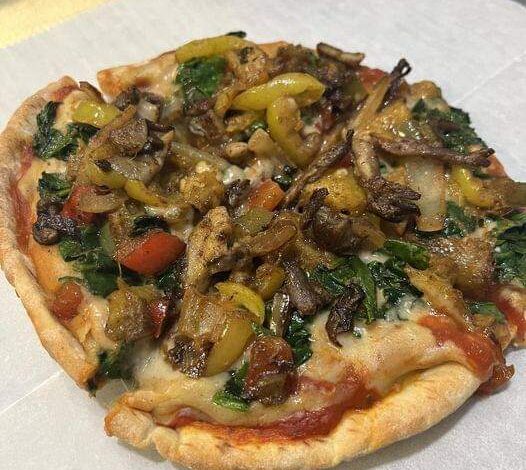 Ingredients:
4 whole wheat pita breads
2 cups of oyster mushrooms, sliced
1 red bell pepper, sliced
1 yellow bell pepper, sliced
1 tbsp of olive oil
2 tbsp of jerk seasoning
1 cup of vegan cheese, grated
Fresh cilantro leaves, chopped
Instructions:
Preheat the oven to 375°F.
In a bowl, toss the sliced oyster mushrooms and bell peppers with olive oil and jerk seasoning.
Heat a large skillet over medium-high heat. Add the mushroom and pepper mixture and sauté for 5-7 minutes until the vegetables are tender.
Lay the pita breads on a baking sheet. Divide the mushroom and pepper mixture evenly among the pita breads.
Sprinkle the vegan cheese over the top of the vegetables.
Bake for 10-12 minutes, or until the cheese is melted and bubbly.
Once done, remove from the oven and sprinkle with fresh cilantro leaves.
Serve hot and enjoy your delicious vegan jerk oyster mushroom and peppers pita pizza!