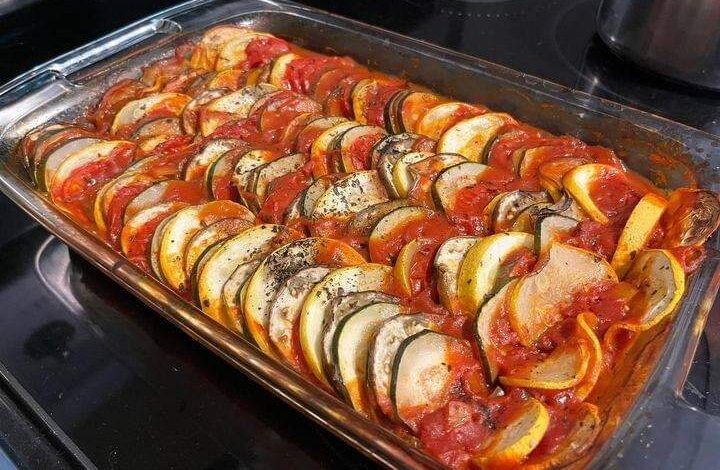 Ingredients:
1 eggplant, diced
1 zucchini, diced
1 yellow squash, diced
1 red bell pepper, diced
1 yellow bell pepper, diced
1 onion, diced
3 cloves of garlic, minced
4 tomatoes, diced
2 tablespoons tomato paste
2 tablespoons olive oil
1 teaspoon dried thyme
1 teaspoon dried oregano
Salt and pepper to taste
Fresh basil leaves for garnish
Instructions:
Preheat your oven to 375°F (190°C).
In a large skillet, heat olive oil over medium heat. Add the onion and garlic, and sauté until they become translucent and fragrant.
Add the diced eggplant, zucchini, yellow squash, red and yellow bell peppers to the skillet. Sauté for about 5-7 minutes, until the vegetables start to soften.
Stir in the diced tomatoes, tomato paste, dried thyme, dried oregano, salt, and pepper. Cook for another 5 minutes, allowing the flavors to meld together.
Transfer the mixture from the skillet into a baking dish or casserole dish.
Place the dish in the preheated oven and bake for about 30-40 minutes, or until the vegetables are tender and cooked through.
Remove from the oven and let it cool for a few minutes. Garnish with fresh basil leaves before serving.