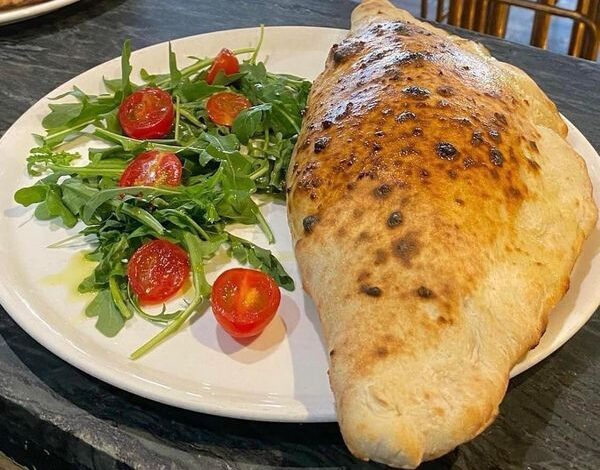 Ingredients:
1 cup all-purpose flour
1/2 teaspoon salt
1 teaspoon active dry yeast
1/2 cup warm water (about 110°F or 43°C)
1/2 teaspoon sugar
1/2 teaspoon olive oil (optional)
Instructions:
In a small bowl, combine the warm water, sugar, and active dry yeast. Stir gently and let it sit for about 5-10 minutes until it becomes frothy.
In a mixing bowl, combine the flour and salt. If desired, add olive oil for extra flavor.
Pour the yeast mixture into the flour mixture and stir to form a dough.
Knead the dough on a lightly floured surface for about 5 minutes until it's smooth and elastic.
Place the dough in a lightly oiled bowl, cover it with a damp cloth, and let it rise in a warm place for about 1-2 hours or until it has doubled in size.
Air Fryer Calzones:
Ingredients:
Homemade calzone dough (prepared as above)
1/2 cup marinara sauce (choose a WW-friendly option)
1/2 cup part-skim mozzarella cheese, shredded
Your choice of calzone fillings (e.g., lean turkey sausage, sautéed vegetables, spinach, etc.)
Instructions:
Preheat your air fryer to 375°F (190°C) for a few minutes.
Divide the risen calzone dough into two equal portions.
Roll out each portion into a circle or oval shape, about 6-7 inches in diameter.
Place half of the marinara sauce, cheese, and your choice of calzone fillings on one-half of each dough circle, leaving a small border around the edges.
Fold the other half of the dough over the fillings to create a half-moon shape.
Use a fork to crimp the edges of the calzone to seal it.
Lightly spray the air fryer basket with cooking spray to prevent sticking.
Place the calzones in the air fryer basket, making sure they don't touch.
Air fry at 375°F (190°C) for about 8-10 minutes, or until the calzones are golden brown and crisp on the outside.
Carefully remove the calzones from the air fryer and let them cool for a minute before serving.
Enjoy your WW-friendly Air Fryer Calzones!