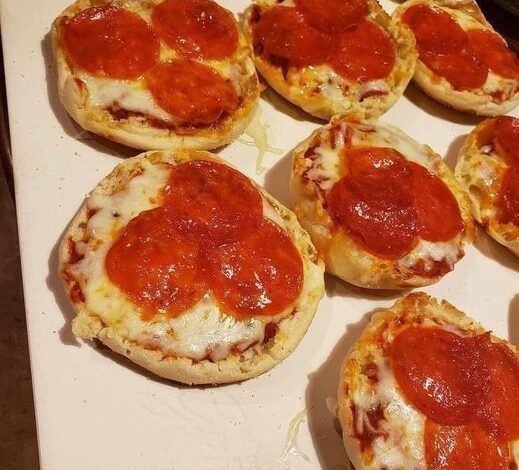 2 whole wheat English muffins, split in half
1/2 cup low-sodium tomato sauce or marinara sauce
1/2 cup part-skim mozzarella cheese, shredded
Your choice of pizza toppings .(e.g., sliced mushrooms, bell peppers, onions, turkey pepperoni, spinach, etc.)
Italian seasoning, dried basil, or oregano for added flavor (optional)….
Instructions:-
Preheat your oven to 350°F (175°C).
Place the split English muffins on a baking sheet, cut side up…
Spread about 2 tablespoons of tomato sauce evenly onto each English muffin half.
Sprinkle each muffin half with 2 tablespoons of shredded mozzarella cheese.
Add your choice of pizza toppings. Be mindful of portion sizes and the Smart Points values of toppings if you're following the WW program…
If desired, sprinkle a pinch of Italian seasoning, dried basil, or oregano on top for extra flavor.
Place the baking sheet in the preheated oven and bake for about 10-12 minutes, or until the cheese is melted and bubbly, and the English muffins are toasted.
Remove from the oven and let them cool for a minute before serving.
Enjoy your Weight Watchers-friendly English Muffin Pizzas!.