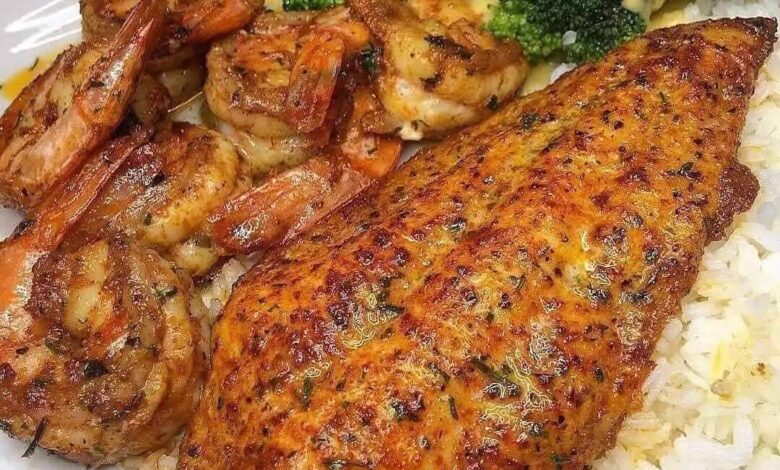 Prep Time : 5 minutes 
Cook Time : 25 minutes 
Yield : 2 servings 
INGREDIENTS
2 catfish fillets
1/2 t. garlic powder
1/2 t. onion powder
1/2 t. cayenne pepper
1/2 t. paprika
1/2 t. oregano
½ t. crushed red pepper flakes
½ T. extra virgin olive oil
salt & pepper to taste
Instructions
Step 1.
Preheat oven to 350 F.
Step 2.
In a small bowl, combine spices, salt and pepper.
Step 3.
Divide the spice mixture and sprinkle half on each catfish fillet.
Step 4.
Place catfish in an oven safe glass dish. Bake at 350 F 25 minutes until fish is flaky.
Step 5.
Serve immediately with steamed vegetables or a salad.
Enjoy!!