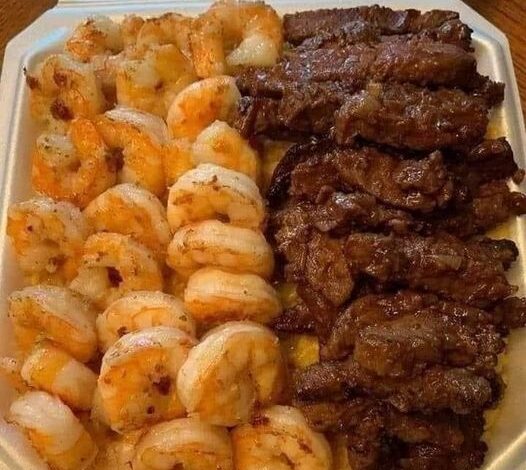 This Cajun shrimp scampi is so quick and easy you can make it any weeknight. But it is so fancy and tasty you just might want to save it for special occasions!
Ingredients
1 lb shrimp
4 garlic cloves, chopped
4 Tbsp butter
2 Tbsp olive oil
1/4 cup white wine
1 Tbsp Cajun seasoning (see note 1)
1/4 cup heavy cream
1 lemon, juiced
1/2 cup chopped parsley
Salt to taste
Fresh ground pepper to taste
Parmesan cheese for garnishing
Instructions
Heat olive oil and 3 Tbsp butter in sauce pan over medium heat.
Add garlic, sauté 30-60 seconds.
Add white wine, reduce 2-3 minutes.
Stir in shrimp and Cajun seasoning. Cook 3-5 minutes, depending on size of shrimp. The shrimp should be almost fully cooked.
Add remaining butter, lemon juice and cream. Stir and cook an additional minute.
Add salt and pepper to taste, as well as parsley.
Serve hot over pasta or zoodles.
Notes
Be aware of the sodium content of your Cajun seasoning. If you are using store bought, this can vary dramatically, so additional salt may or may not be necessary.
Nutrition Information
Yield
4
Serving Size
1
Amount Per Serving
Calories415
Total Fat26g
Saturated Fat12g
Trans Fat1g
Unsaturated Fat12g
Cholesterol288mg
Carbohydrates7g
Fiber1g
Sugar1g
Protein27g