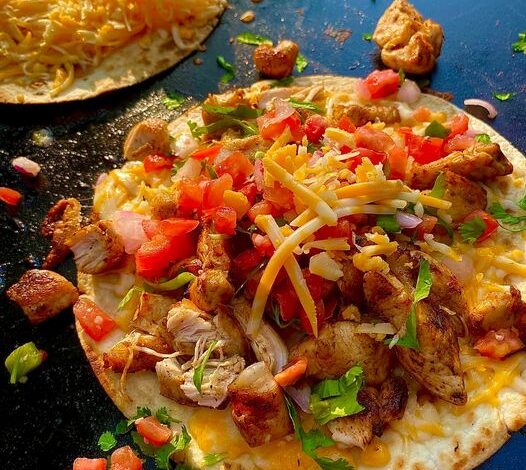 Wowza!
I griddle-fried some cut up chicken tenderloins with Tequila Lime seasoning.
I used Mission Keto Tortillas and got them hot on the griddle,
then added fresh shredded cheddar,
added the chicken, cilantro and Pico de Gallo.
I threw that other cheesy tortilla on top and melted the whole thing through.
Then cut it like a pizza. You guys …YUM!
Amazing!