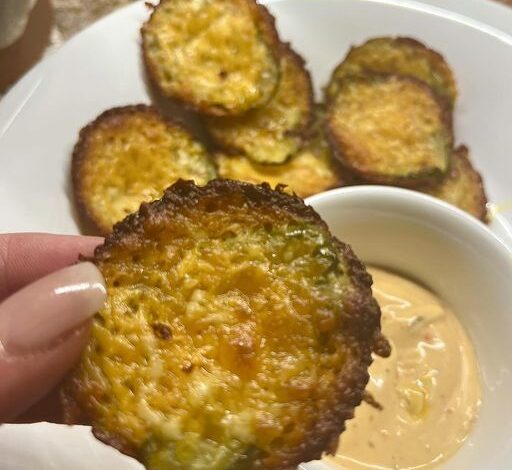 Two ingredients.
These are bomb!
.
Put a little shredded cheddar in a muffin pan (no grease),
place a DRY pickle chip on top,
then lightly cover with more shredded cheddar (not too much cheese).
Bake at 400° for 12-14 minutes.
I served it with spicy Ranch.
OMG these were good!
Pro Tip.
DRY the pickles on a paper towel first to avoid soggy pickle chips.
Then bake a bit longer than you think to get them crispy