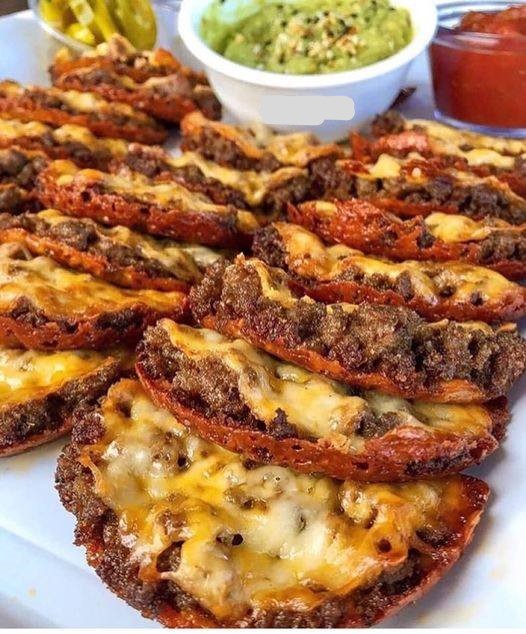 INGREDIENTS:
Guacamole + Sour Cream (for dipping)
 INSTRUCTIONS:
1. Cook ground beef with taco seasoning. Set aside.
2. Layer a small amount of shredded cheese in the bottom of large cupcake tin moulds, about 1cm thick.
3. Melt the cheese in oven until it starts to bubble on top.
4. Add cooked taco filling to each cheese taco shell, filling it only on my one side.
5. Fold over other side, and wah-lah! You have mini tacos! Filling can be changed to suit whatever you crave!
6. Enjoy with guacamole and sour cream dipping bowls!