Vegan
simple vegan chocolate cake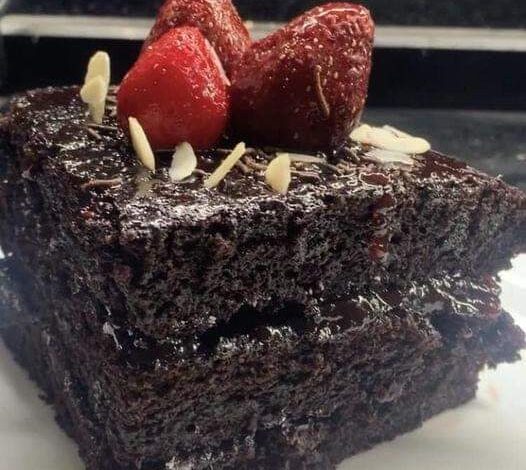 Ingredients:
1 and 1/2 cups all-purpose flour
1 cup granulated sugar
1/3 cup unsweetened cocoa powder
1 tsp baking soda
1/2 tsp salt
1 cup water
1/2 cup vegetable oil
1 tsp vanilla extract
2 tbsp apple cider vinegar
Instructions:
Preheat your oven to 350°F (180°C) and grease an 8-inch round cake pan.
In a large mixing bowl, combine the flour, sugar, cocoa powder, baking soda, and salt. Mix well.
Add the water, vegetable oil, and vanilla extract to the bowl. Mix everything together until well combined.
Add the apple cider vinegar to the mixture and quickly stir it in. You'll see bubbles forming, which will help the cake rise.
Pour the batter into the prepared cake pan and bake for 30-35 minutes, or until a toothpick inserted in the center comes out clean.
Let the cake cool in the pan for 10 minutes, then remove it from the pan and place it on a wire rack to cool completely.
Once the cake is cooled, you can frost it with your favorite vegan frosting or enjoy it as is!