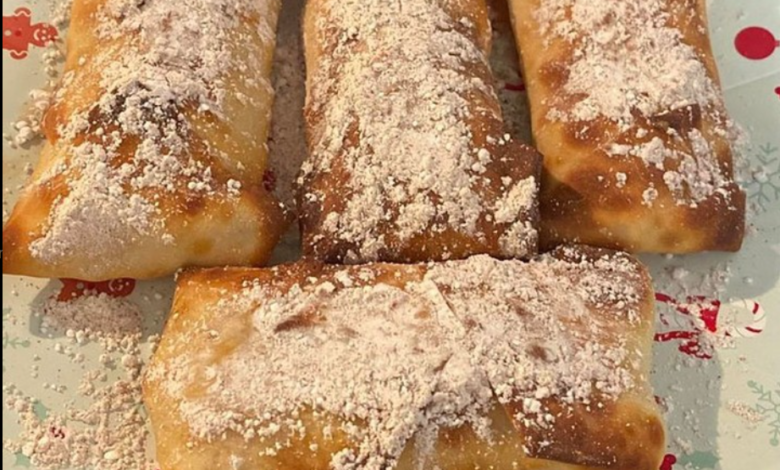 Ingredients:
4 medium apples (such as Granny Smith), peeled and chopped
2 teaspoons lemon juice
1/4 cup granulated sugar substitute (like Stevia or Splenda)
1 teaspoon ground cinnamon
1/4 teaspoon ground nutmeg
12 egg roll wrappers (look for ones with low SmartPoints)
Cooking spray (such as canola or olive oil spray)
1 tablespoon powdered sugar (optional, for dusting)
Instructions:
Preheat your oven to 375°F (190°C).
In a large mixing bowl, combine the chopped apples, lemon juice, sugar substitute, cinnamon, and nutmeg. Toss until the apples are well coated.
Lay out an egg roll wrapper and place about 2 tablespoons of the apple mixture in the center. Fold the sides in and then roll up, sealing the edge with a small amount of water. Repeat for the remaining wrappers and apple mixture.
Place the egg rolls on a baking sheet lined with parchment paper or a silicone baking mat. Make sure they are not touching.
Lightly spray the tops of the egg rolls with cooking spray to help them brown in the oven.
Bake for about 15-20 minutes, or until they are golden brown and crisp.
Remove from the oven and let cool slightly.
Optional: Dust the egg rolls with powdered sugar before serving.
Enjoy your Weight Watchers-friendly apple pie egg rolls! Remember to adjust the SmartPoints value based on the specific ingredients you use and the serving sizes.