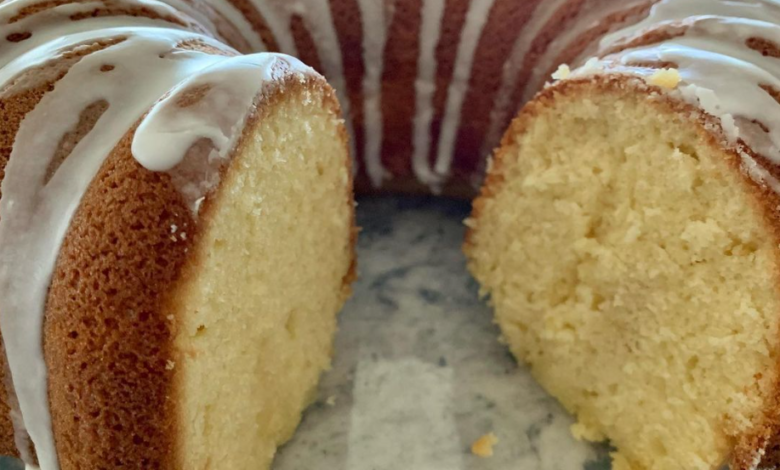 Ingredients:
For the cake:
1 1/2 cups all-purpose flour
1 1/2 teaspoons baking powder
1/4 teaspoon baking soda
1/4 teaspoon salt
1/2 cup unsweetened applesauce
1/2 cup granulated sugar substitute (such as erythritol or stevia)
1/4 cup unsalted butter, softened
2 large eggs
Zest of 1 lemon
1/4 cup fresh lemon juice
1 teaspoon vanilla extract
1/4 cup non-fat Greek yogurt
For the glaze:
1/4 cup powdered sugar substitute (such as powdered erythritol or powdered stevia)
1 tablespoon fresh lemon juice
Instructions:
Preheat your oven to 350°F (175°C). Grease a 9×5 inch loaf pan.
In a medium bowl, whisk together the flour, baking powder, baking soda, and salt. Set aside.
In a separate large bowl, cream together the applesauce, sugar substitute, and softened butter.
Add the eggs, one at a time, beating well after each addition. Stir in the lemon zest, lemon juice, and vanilla extract.
Gradually add the dry flour mixture to the wet ingredients, mixing until just combined. Fold in the Greek yogurt.
Pour the batter into the prepared loaf pan, spreading it out evenly.
Bake in the preheated oven for about 45-50 minutes, or until a toothpick inserted into the center comes out clean.
Allow the cake to cool in the pan for about 10 minutes, then transfer it to a wire rack.
In a small bowl, whisk together the powdered sugar substitute and lemon juice to make the glaze. Drizzle the glaze over the cooled cake.
Slice and serve your Weight Watchers Lemon Pound Cake. Enjoy! Remember to calculate the specific points based on your Weight Watchers plan and the ingredients you use.