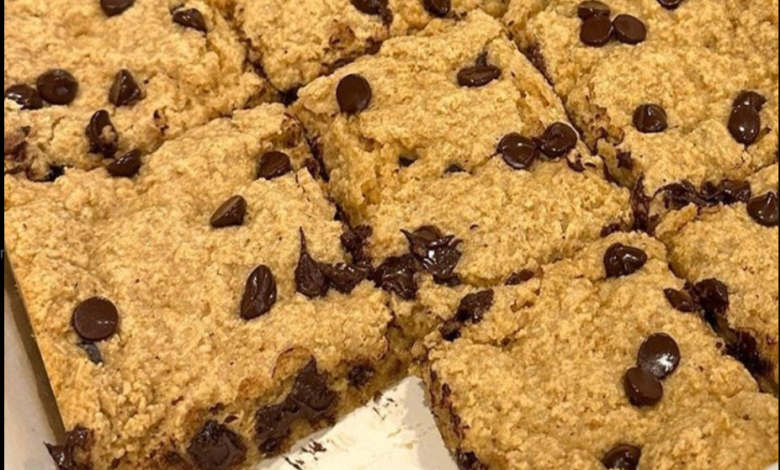 Ingredients:
1 cup (2 sticks) unsalted butter, softened
1 cup granulated sugar
1 cup brown sugar, packed
2 large eggs
2 teaspoons vanilla extract
3 cups all-purpose flour
1 teaspoon baking soda
1/2 teaspoon baking powder
1/2 teaspoon salt
2 cups chocolate chips (semi-sweet or milk chocolate)
Instructions:
Preheat your oven to 350°F (175°C). Grease a 9×13 inch baking pan.
In a large mixing bowl, cream together the softened butter, granulated sugar, and brown sugar until the mixture is light and fluffy.
Add the eggs, one at a time, beating well after each addition. Stir in the vanilla extract.
In a separate bowl, whisk together the flour, baking soda, baking powder, and salt.
Gradually add the dry ingredients to the butter mixture, mixing until just combined. Do not overmix.
Fold in the chocolate chips.
Spread the cookie dough evenly in the prepared baking pan.
Bake in the preheated oven for about 25-30 minutes, or until the edges are golden brown and a toothpick inserted into the center comes out with a few moist crumbs (but not raw batter).
Allow the bars to cool in the pan on a wire rack. Once cooled, cut them into squares or rectangles.
Enjoy your delicious Chocolate Chip Bars! They're perfect for a sweet treat or as a dessert for gatherings and parties.