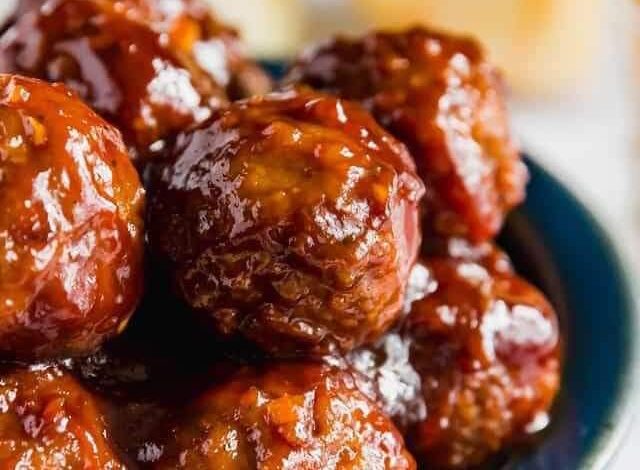 Ingredients:
5 Trader Joes Turkey Meatballs OR
6 Jennie-O Homestyle Turkey Meatballs OR
10 Butterball Italian Style Turkey Meatballs
3 Tbsp Sugar-Free BBQ Sauce
Directions:
Bake meatballs according to package. Trader Joes is 20 minutes at 350 degrees.
Combine BBQ sauce and soy sauce in a small bowl and pour over meatballs.
Yield:
1 serving
Per serving:
1 lean
3 condiments