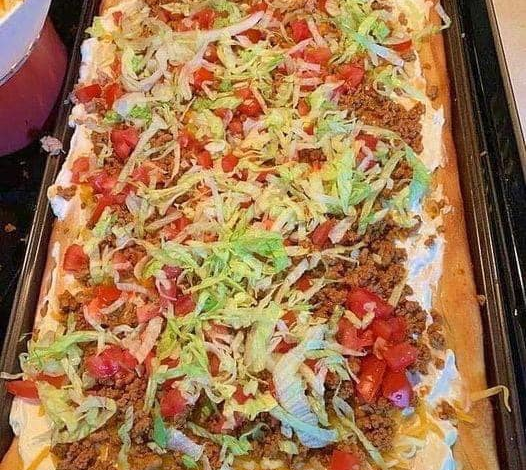 Ingredients:
1 package of whole wheat or low-carb tortillas (choose tortillas that fit your dietary preferences and needs)
1 pound lean ground turkey or chicken
1 packet of low-sodium taco seasoning mix
1/2 cup water
1 cup salsa (choose a lower-calorie option if available)
1 cup reduced-fat shredded cheddar cheese
1 cup shredded lettuce
1 cup diced tomatoes
1/2 cup diced onions (optional)
1/2 cup sliced black olives (optional)
1/2 cup non-fat Greek yogurt or low-fat sour cream (optional)
Fresh cilantro for garnish (optional)
Cooking spray
Instructions:
Preheat your oven according to the tortilla package instructions. Typically, this is around 350°F (175°C).
In a non-stick skillet, cook the lean ground turkey or chicken over medium heat until it's fully cooked and no longer pink. Break it up into small crumbles as it cooks.
Once the meat is cooked, add the taco seasoning mix and 1/2 cup of water to the skillet. Stir well and simmer for a few minutes until the mixture thickens and coats the meat evenly. Remove it from heat.
Place the tortillas on a baking sheet that's been lightly sprayed with cooking spray.
Spread 1/4 cup of salsa on each tortilla as the base layer.
Distribute the seasoned meat evenly over the salsa layer.
Sprinkle the reduced-fat shredded cheddar cheese on top of the meat.
Bake the taco pizzas in the preheated oven for about 10-12 minutes, or until the tortillas become crispy and the cheese melts and bubbles.
Once out of the oven, let the taco pizzas cool for a minute or two.
Top each taco pizza with shredded lettuce, diced tomatoes, and any other optional toppings like diced onions, sliced black olives, Greek yogurt or sour cream, and fresh cilantro.
Cut each taco pizza into slices and serve immediately.
This taco pizza is relatively low in calories and can be a delicious addition to your Weight Watchers meal plan. Be sure to adjust ingredient quantities and toppings according to your specific dietary needs and preferences. Enjoy!