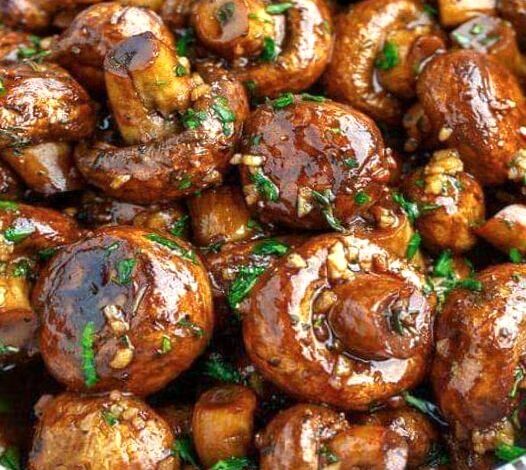 Ingredients
▢1 pound Cremini or Baby Bella mushrooms, quartered
▢1 tablespoon extra-virgin olive oil
▢1 teaspoon kosher salt
▢Freshly ground black pepper
▢2 tablespoons unsalted butter
▢4 large garlic cloves, minced
▢Chopped fresh Italian parsley, for garnish
Instructions
In a large bowl, toss mushrooms with olive oil, salt and pepper to taste.
Add butter to a large skillet over medium heat.
When butter has melted and starts to foam, add the garlic.
Sauté garlic for 30 seconds then add the mushrooms. Toss to evenly coat.
Cook mushrooms for 10-12 minutes, stirring every 2 minutes to allow the edges to evenly caramelize.
Garnish with parsley and serve.