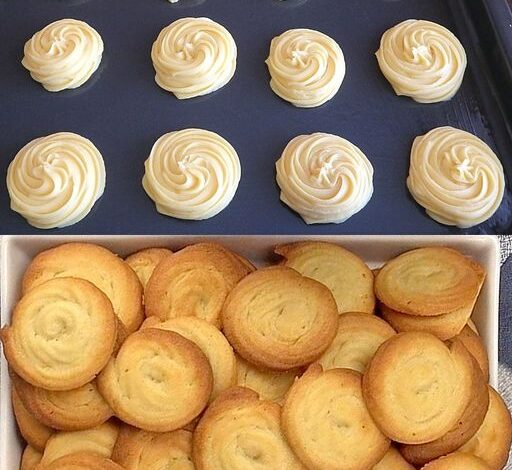 Ingredients:
1 cup superfine almond flour
3 tablespoons salted butter, softened
1/4 cup powdered Erythritol
1/2 teaspoon vanilla extract
Free Keto Meal Plan : KETO DIET PLAN FOR BEGINNERS STEP BY STEP GUIDE
Instructions:
Gather all the required ingredients.
Preheat your oven to 350°F (175°C) and line a baking sheet with parchment paper.
In a mixing bowl, combine the almond flour and powdered Erythritol, ensuring thorough mixing. Add the softened butter and vanilla extract, and use your fingers to work the mixture for a few minutes.
Shape the dough into nine equal-sized balls and place them on the prepared baking sheet, maintaining a distance of about 2 inches between each cookie. Gently flatten each ball with a fork, creating a crisscross pattern.
Bake the cookies in the preheated oven for 10 minutes.
Once baked, remove the cookies from the oven and let them cool on a wire rack for approximately 20 minutes.
Once the cookies have cooled, they are ready to be enjoyed.
Free Keto Meal Plan : KETO DIET PLAN FOR BEGINNERS STEP BY STEP GUIDE
Nutrition Information (Per Serving – 1 Cookie):
Calories: 53
Total Fat: 5.3g
Cholesterol: 10mg
Sodium: 28mg
Total Carbohydrates: 0.7g

Net Carbohydrates: 0.4g (Total Carbohydrates minus Fiber)

Dietary Fiber: 0.3g
Protein: 0.7g
Free Keto Meal Plan : KETO DIET PLAN FOR BEGINNERS STEP BY STEP GUIDE