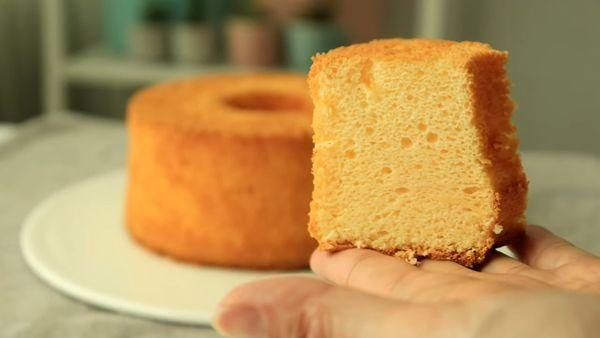 Ingredients:
Dry Ingredients:
1 cup almond flour
1/4 cup coconut flour
1/4 cup powdered erythritol or your preferred keto-friendly sweetener
1 1/2 tsp baking powder
1/4 tsp salt
Wet Ingredients:
6 large eggs, separated
1/4 cup unsweetened almond milk (or any low-carb milk of your choice)
1/4 cup melted coconut oil or melted butter
1 tsp vanilla extract
1/2 tsp cream of tartar (for stabilizing egg whites)
Instructions:
Preheat your oven to 325°F (160°C). Prepare an ungreased chiffon cake pan.
In a large mixing bowl, combine the almond flour, coconut flour, powdered sweetener, baking powder, and salt. Mix well.
Separate the egg yolks from the whites into two separate bowls.
In the bowl with the egg yolks, add the almond milk, melted coconut oil (or butter), and vanilla extract. Mix until well combined.
Gradually add the wet ingredients to the dry ingredients, stirring until a smooth batter forms.
In the bowl with the egg whites, add the cream of tartar. Using a clean, dry whisk attachment, beat the egg whites until stiff peaks form.
Gently fold the beaten egg whites into the batter, being careful not to deflate them. Use a gentle folding motion until the batter is well combined.
Pour the batter into the ungreased chiffon cake pan and smooth the top.
Bake in the preheated oven for about 45-50 minutes, or until the cake is golden brown and a toothpick inserted into the center comes out clean.
Remove the cake from the oven and immediately invert the pan (you can use a bottle with a narrow neck to balance it). Allow the cake to cool completely in this inverted position.
Once the cake is completely cool, run a knife around the edges to loosen it from the pan.
Carefully remove the cake from the pan and serve.
Optional: You can dust the top with powdered erythritol for added sweetness, or add a keto-friendly frosting if desired.
Enjoy your Keto Chiffon Cake!