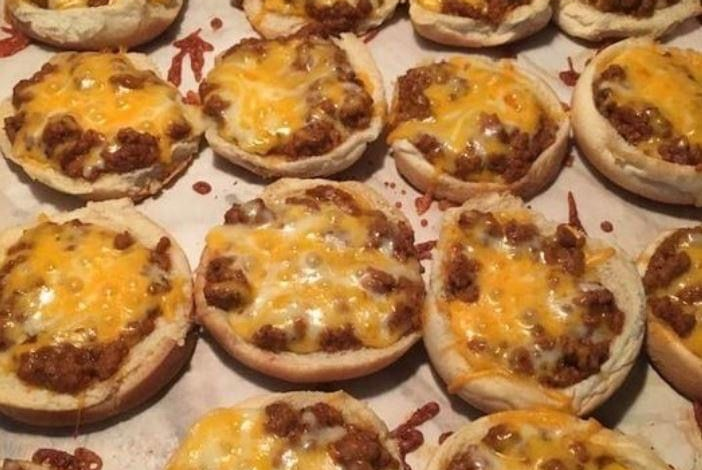 Ingredients:
1 pound lean ground turkey or lean ground beef 1/2 cup diced bell peppers (red, green, or yellow) 1/2 cup diced onions 1/2 cup diced mushrooms 1/2 cup pizza sauce (look for a lower-calorie option) 1/2 cup shredded part-skim mozzarella cheese 1 teaspoon dried oregano 1/2 teaspoon garlic powder Salt and pepper to taste Whole-grain hamburger buns or lettuce leaves (for serving)
Instructions:
In a non-stick skillet, sauté the diced bell peppers, onions, and mushrooms over medium heat until they become tender. Set aside to cool.
In a mixing bowl, combine the ground turkey or beef, sautéed vegetables, dried oregano, garlic powder, salt, and pepper. Mix until all ingredients are well incorporated.
Form the mixture into burger patties. Depending on your preferences, you can make 4 to 6 patties from this recipe.
Preheat your grill or stovetop skillet to medium-high heat. If using a grill, lightly grease the grates to prevent sticking.
Cook the burger patties for about 4-5 minutes on each side, or until they are cooked through and have grill marks. Cooking times may vary based on the thickness of your patties and the type of meat used.
During the last minute of cooking, top each burger patty with a spoonful of pizza sauce and a sprinkle of shredded mozzarella cheese.
Cover the grill or skillet briefly to allow the cheese to melt and the sauce to heat through.
Serve the pizza burgers on whole-grain hamburger buns or lettuce leaves for a low-carb option.
These Weight Watchers Old School Pizza Burgers are not only delicious but also customizable. You can add your favorite pizza toppings like sliced olives, diced tomatoes, or turkey pepperoni to enhance the pizza flavor. Just be mindful of portion sizes and ingredients to stay within your Weight Watchers points or calorie goals. Enjoy your guilt-free pizza burger!