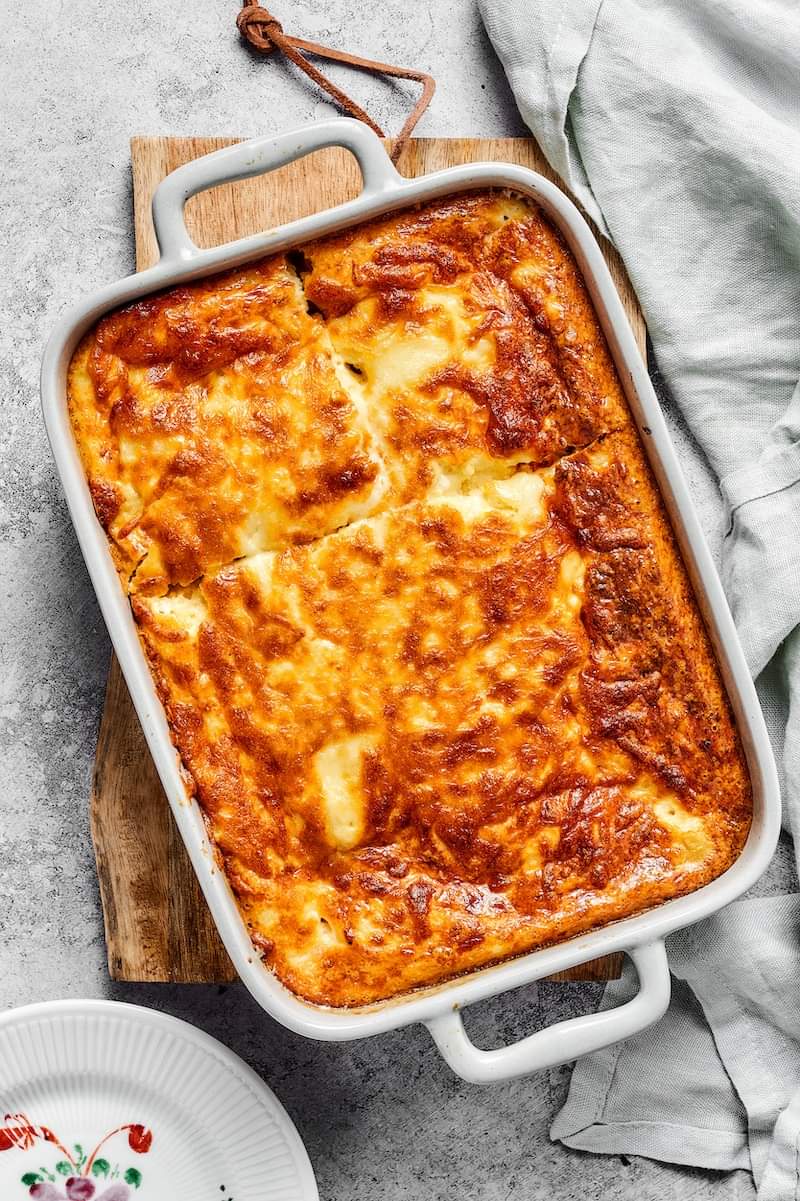 Ingredients needed

The Ingredients to make this casserole is simple and use keto pantry staples and refrigerator basics. Here is what you'll need:

Cauliflower- Frozen cauliflower that has been lightly steamed and pat dry. This ensures to extra moisture gets into the casserole. Fresh cauliflower works, but I prefer the convenience of the frozen kind.

Bell peppers- Red and green bell peppers.

Onions- Chopped finely.

Sausage- I used ground Italian sausage, but any sausage works, like turkey sausage.

Eggs- For a higher protein casserole, you can use a mix of whole eggs and egg whites.

Cottage cheese- Adds creaminess and richness to the casserole, without excess calories. Opt for full fat cottage cheese, which contains fewer carbs than low fat or fat free varieties.

Cheddar cheese- Shredded cheese to mix through and on top of the casserole.

Salt and pepper- To taste.

How to make keto breakfast casserole?

This keto breakfast casserole recipe is simple to make and follows a 3-step process. For such an easy recipe, you'll be thrilled at the final result. If you are anything like me, you'll make two at a time and freeze the second to enjoy at a later time.

Step 1- steam the cauliflower

Start by steaming your cauliflower until tender. Remove any excess moisture and set it aside.

Step 2- saute the sausage, peppers, and onions

Next, coat a non-stick pan with oil and place it over medium heat. Once hot, add the bell peppers, onions, and ground sausage. Cook for 3-4 minutes, until the meat has browned.

Step 3- Bake the casserole

Now, add your cauliflower, bell peppers, onions, and sausage into a greased baking dish. In a mixing bowl, whisk together the eggs, cottage cheese, cheddar cheese, salt, and pepper, until combined. Pour over the vegetables and sausage mixture and bake until the middle sets.